Industrial Evaporators VT-BC
VT BC EVAPORATORS (electrically powered) 
The evaporator from the VT-BC series has the capacity to perform an efficient and potentially reusable distillation, as long as there are no DISSOLIDATED SALTS prone to INCRUSTATION and a concentrate, solid or semi-solid with a minimum water content.
These evaporators have been designed to treat large effluent flows with a suspended solids content of less than 20% or to treat water used as service or function water and industrial degreasing processes.
The specific capacity produced in one hour per unit is between 10 and 500 L/h.
The evaporator is fully automatic and regulated with a microprocessor that allows customers to easily change the process parameters depending on their needs and to adapt them to the characteristics of the polluted water they want to treat.
What characterises this evaporator is its great versatility and its adaptation to any large quantity of process water, especially those with a low quantity of solids in suspension or with densities similar to that of water.
As with all models, the evaporators are designed to operate continuously 24 hours a day, with minimum supervision, with only electrical power and compressed air needs.
This evaporator is excellent for use in emulsions and industrial cleaning and degreasing processes, as its characteristics are defined by an internal coil as well as a steam current inlet.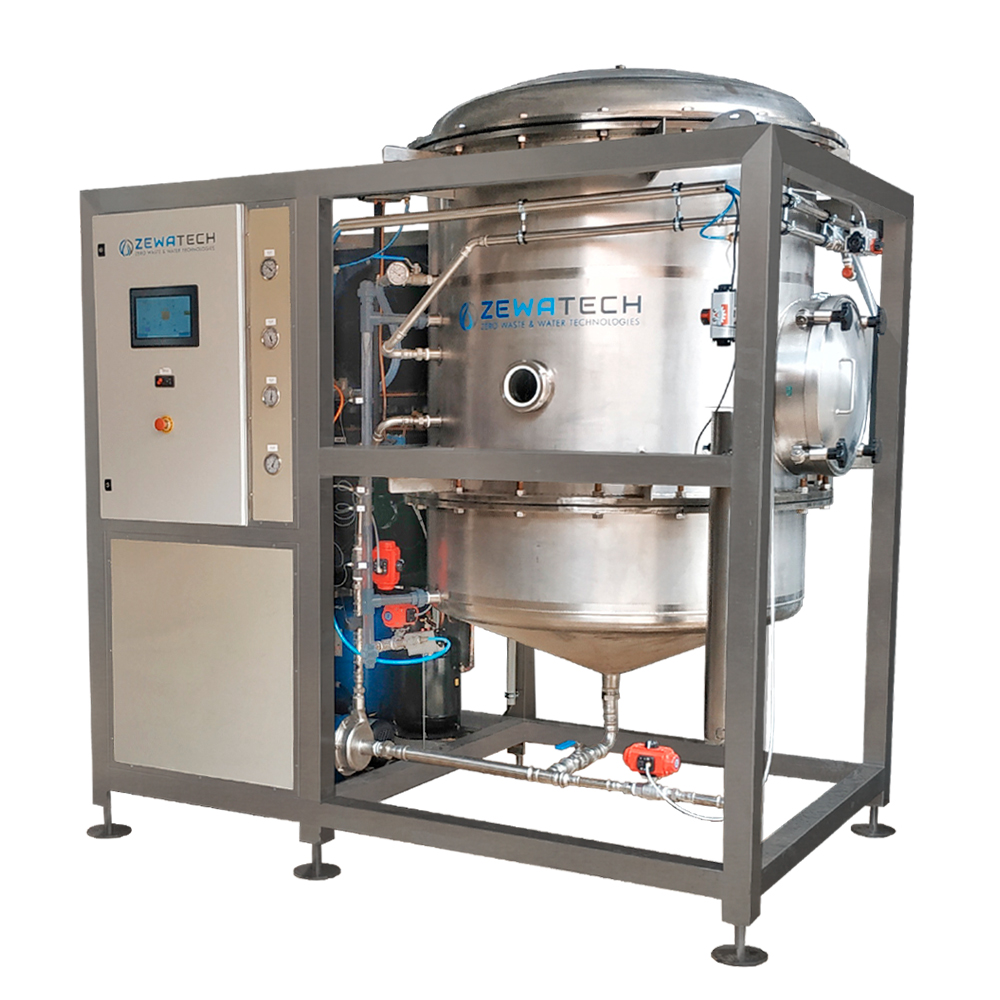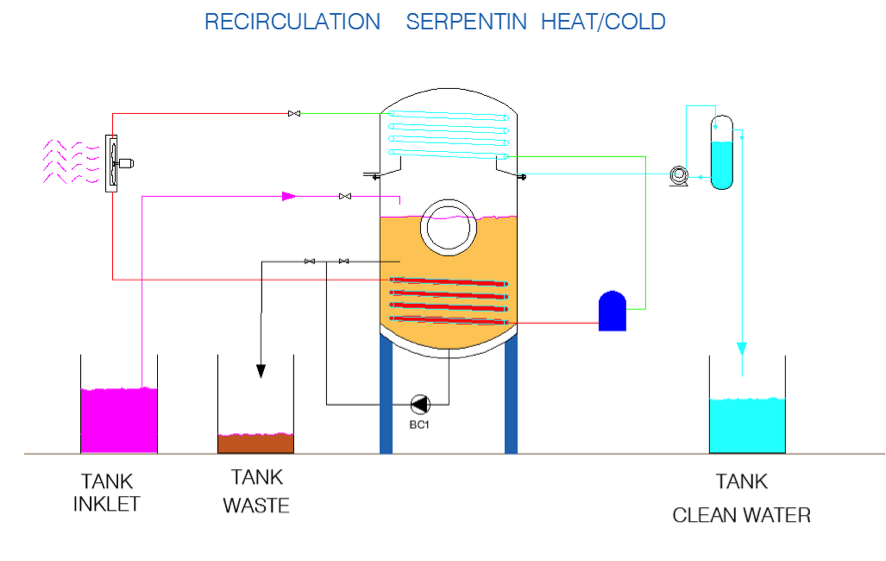 SPECIFIC OPTIONS
Automatic extraction
Single / Double / Triple effect
Automatic cleaning
Internal scraper
Construction material STAINLESS STEEL 316-SUPERDUPLEX-SANYCRO-Stainless steel
Thermal oil / steam water
Cooling tower
Vertical vs. horizontal boiler
Automatic defoamer dosing and control system
Higher chassis for waste discharge
Other electrical power supplies available
Special projects
MODELS
Equipment sized according to the application and special characteristics of the project.
Consult our engineering department
LINKS
Legal advertaising
Cookies policy