ZEWATECH offers specifically to each industry and in a personalized way the best treatment for wastewater of high density and high concentration of pollutants.
the dry equipment treatment capacity are among the: 
100,   250,   350,  500,  750,  1.000  y   1.500 litERs/dAY 
The functionality of DRY evaporators is based on the phenomenon of vacuum evaporation, through which the amount of final residue is drastically reduced and its design is defined by reaching the highest degree of reliability in heat transfer with minimal impact in terms of dirt and inlay.
The equipment consists of the cargo tank, which is vacuumed by a vacuum pump and heated using a heating shirt.
The content is brought to the boil, it is then when it passes to the top of the DRY the condensation of the distillate occurs, by means of an integrated heat exchange coil and the distillate is recovered in unbeatable conditions, totally purified and of high quality, which can even be reused in cleaning processes.
DRY equipment can work either with a heat pump or with steam or hot water as well as an automated cleaning system.
There are special applications in which the system can work continuously and the discharge of the generated solid is done automatically, carries a horizontal or vertical inside spindle to avoid inlays and an automatic discharge hatch.
It is obtained as distilled clean water and a concentrated dry residue inside the equipment that can be treated very efficiently and economically.
This residue, which is produced, can be reduced by up to 99% by mass depending on the load of the pollutant in the water to be treated.
As mentioned above, due to the solid waste obtained from this process, management costs are significantly reduced by up to 98%, again, depending on the nature of the pollutant load as well as the specifications of the source waters to be treated.
Just like all models, evaporators have been created to operate continuously 24 hours a day, with minimal supervision, with only electrical energy and compressed air requirements.
The evaporator is fully automatic and regulated with a microprocessor that allows customers to easily change the process parameters depending on their needs and to be able to adapt them to the characteristics of the contaminated water that want to try.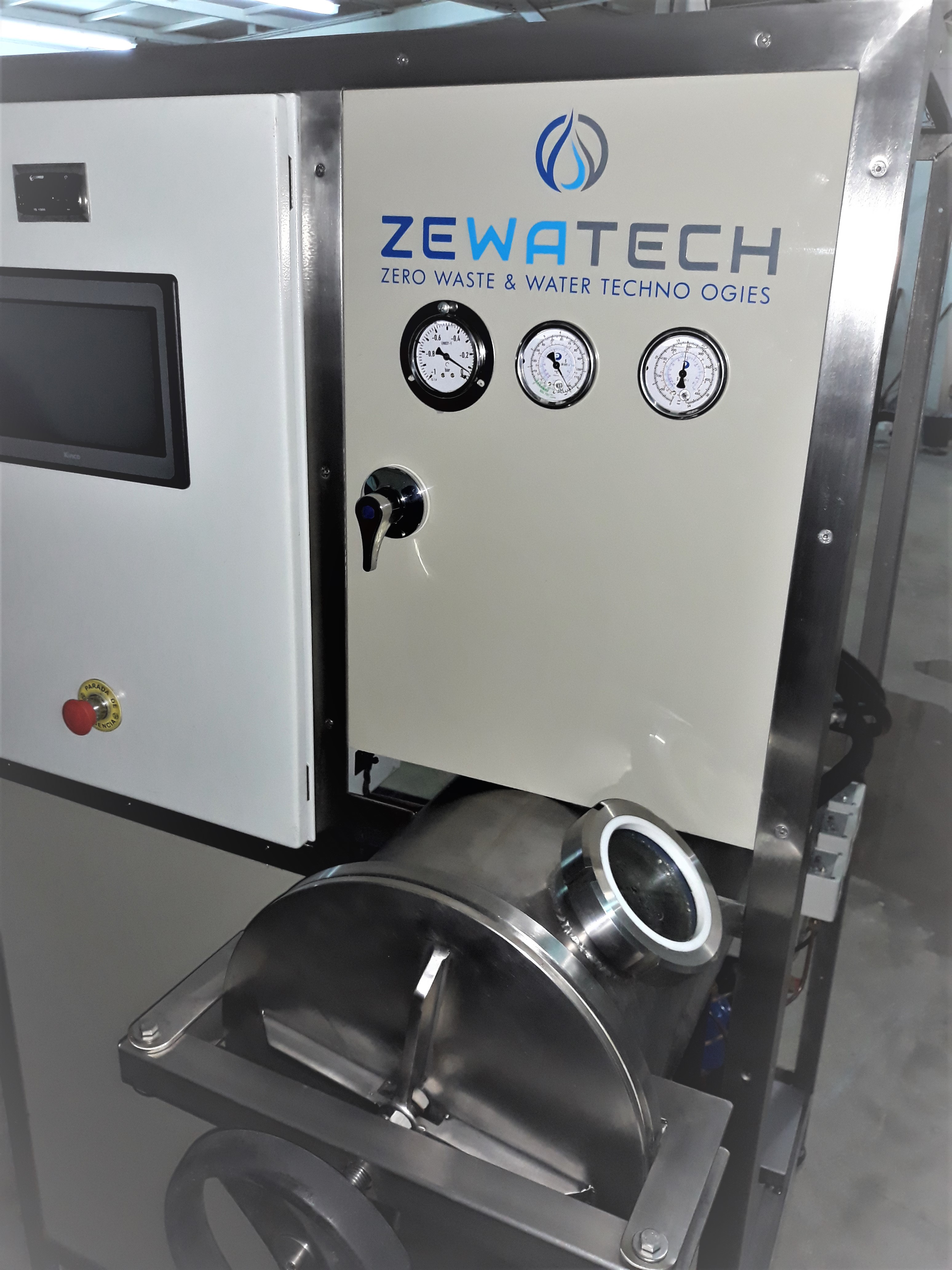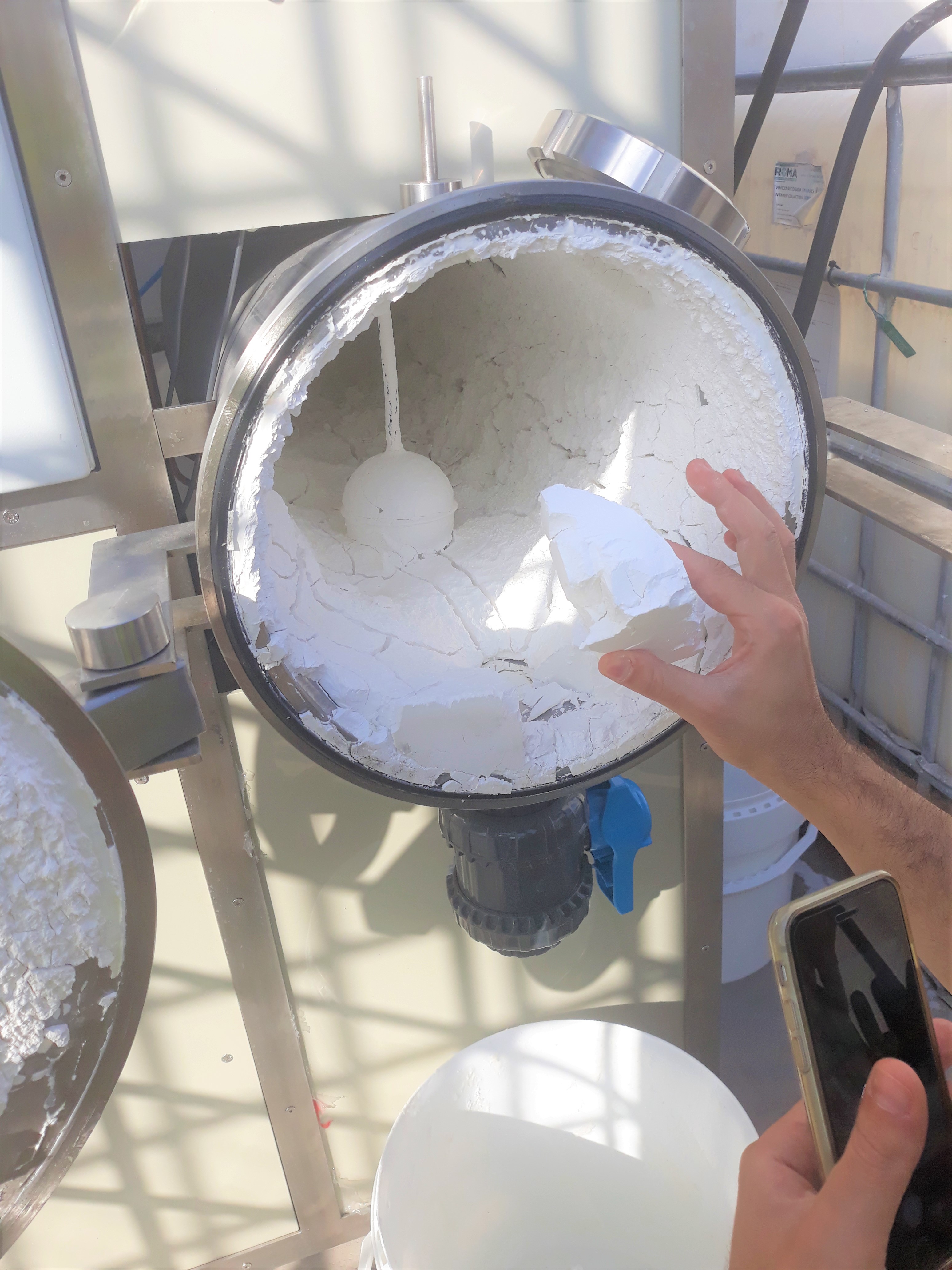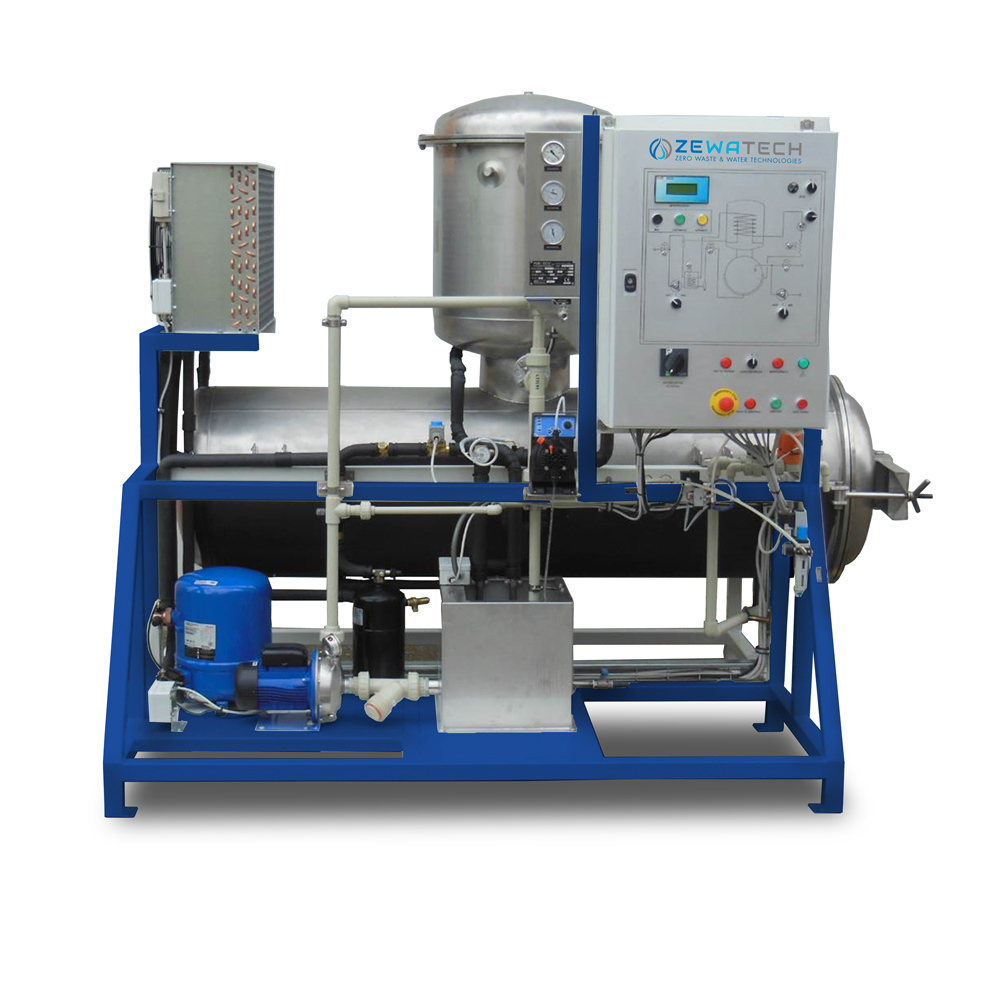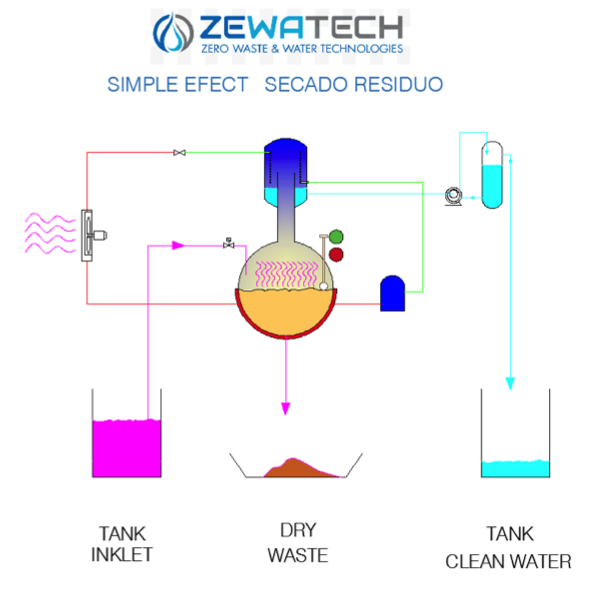 Extracción automática
Simple / Doble / Triple efecto
Limpieza automática
Rascador interno
Material constructivo ACERO INOXIDABLE 316-SUPERDUPLEX-SANYCRO-
Aceite térmico / vapor agua
Torre refrigeración
Caldera vertical vs horizontal
Sistema automático de control y dosificación de antiespumante
Chasis mas alto para descarga residuos
Otras alimentaciones eléctricas disponibles
Proyectos especiales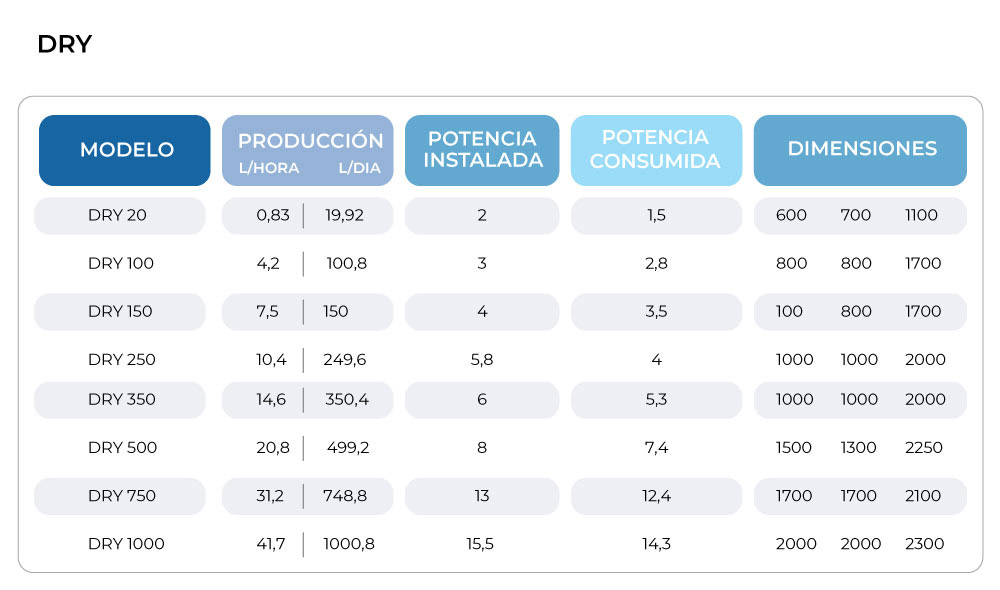 ENLACES
Aviso legal
Política de cookies