The evaporator from the BC-CF series produces an efficient and potentially reusable distillate, because it has no dissolved salts and a concentrated, solid or semisolid with minimum water content.
The heat pump that defines this model together with its forced circulation has made the design of this vacuum evaporator designed to treat large effluent flows with a suspended solids content of less than 20% and with densities not exceeding the value of 1.25kg/L.
The capacity of this machinery is between 10 and 3.000 L/h.
The evaporator is fully automatic and regulated with a microprocessor that allows customers to easily change the process parameters depending on their needs and to be able to adapt them to the characteristics of the contaminated water that want to try.
What characterizes this evaporator is its great versatility and its adaptation to any large amount of process water, especially those have little amount of suspended solids or with densities similar to that of water.
Just like all models, evaporators have been created to operate continuously 24 hours a day, with minimal supervision, with only electrical energy and compressed air requirements.
The boiling of the water is carried out at approximately 40ºC, specification that directly affects the reduction of the phenomena that can limit the operation of the installation as could be the incrustations, soiling, corrosion, and evaporation of unwanted substances…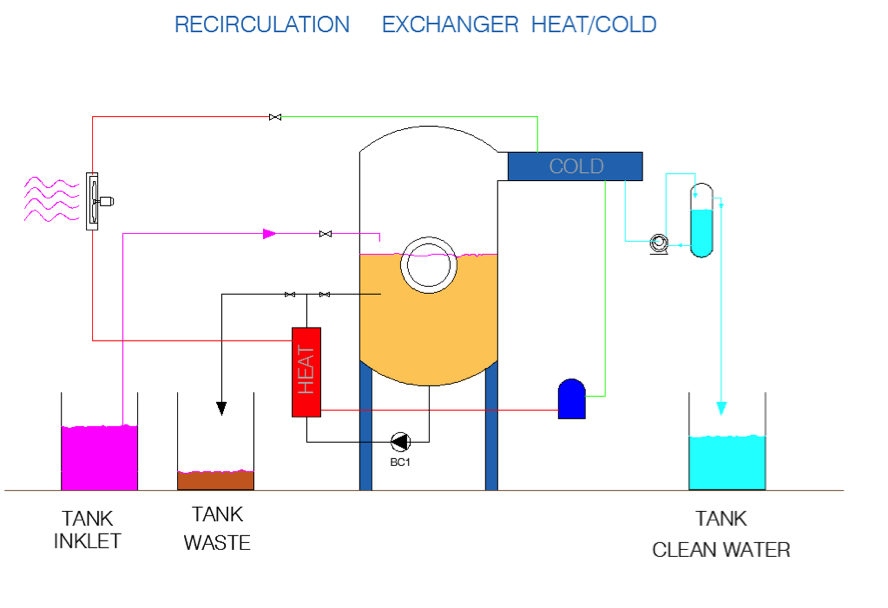 Extracción automática
Simple / Doble / Triple efecto
Limpieza automática
Rascador interno
Material constructivo ACERO INOXIDABLE 316-SUPERDUPLEX-SANYCRO-
Aceite térmico / vapor agua
Torre refrigeración
Caldera vertical vs horizontal
Sistema automático de control y dosificación de antiespumante
Chasis mas alto para descarga residuos
Otras alimentaciones eléctricas disponibles
Proyectos especiales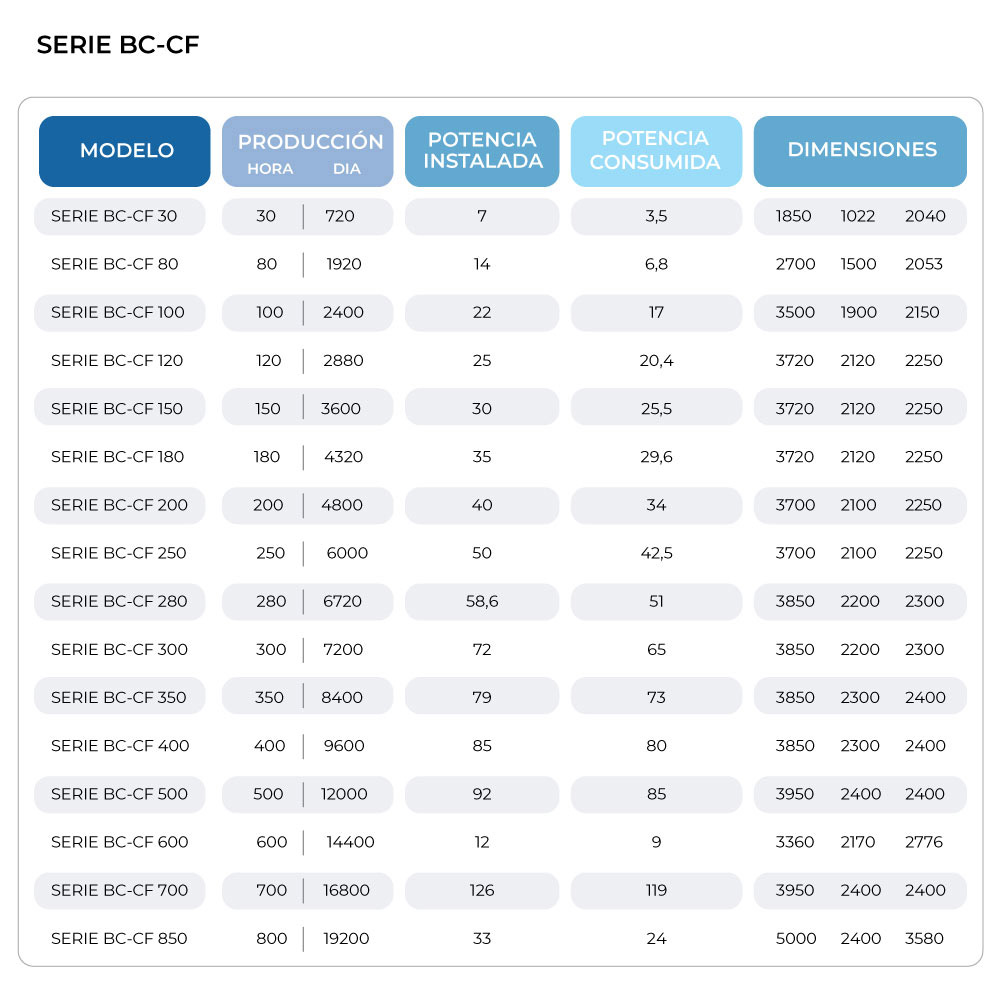 ENLACES
Aviso legal
Política de cookies