DESCRIPTION
The BC-R series uses a system containing a heat pump together with an external heating coil and an internal scraper to prevent solid materials in the effluent from becoming encrusted or sticking to the surface of the kettle and thus preventing failure.
What characterises this evaporator is its great versatility and its adaptability to any number of process waters, especially those contaminated with highly fouling materials such as varnish, ink or residues from ion exchange systems.
Similarly, liquids with a high content of suspended or dissolved substances, already concentrated liquids, low daily flow volumes, effluents requiring a high quality of condensate or concentrate to be recycled.
The evaporator is fully automatic and regulated with a microprocessor that allows customers to easily change the process parameters depending on their needs and to adapt them to the characteristics of the contaminated water they want to treat.
As mentioned before, this system is optimal for fouling water, with a capacity of between 10-250L/h.
Cleaning is not a problem for this evaporator either, as it is done automatically by means of the internal scraper.
The water is boiled at approximately 40ºC, a specification that directly affects the reduction of phenomena that may limit the operation of the installation, such as incrustations, dirt, corrosion, evaporation of unwanted substances…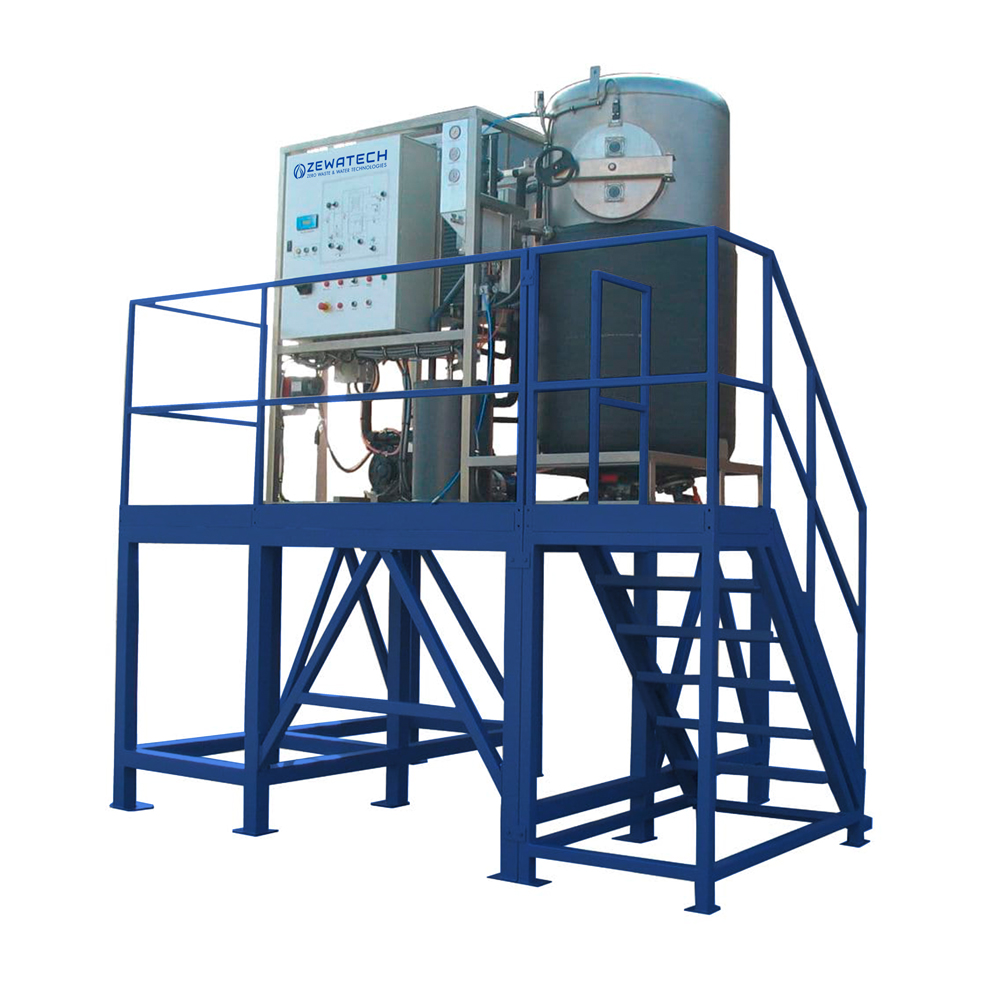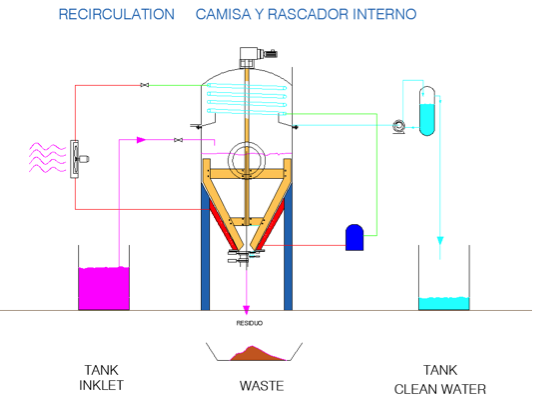 SPECIFIC OPTIONS
Automatic extraction
Single / Double / Triple effect
Automatic cleaning
Internal scraper
Construction material STAINLESS STEEL 316 SUPERDUPLEX-SANYCRO-Stainless steel
Thermal oil / steam water
Cooling tower
Vertical vs. horizontal boiler
Automatic defoamer dosing and control system
Higher chassis for waste discharge
Other electrical power supplies available
Special projects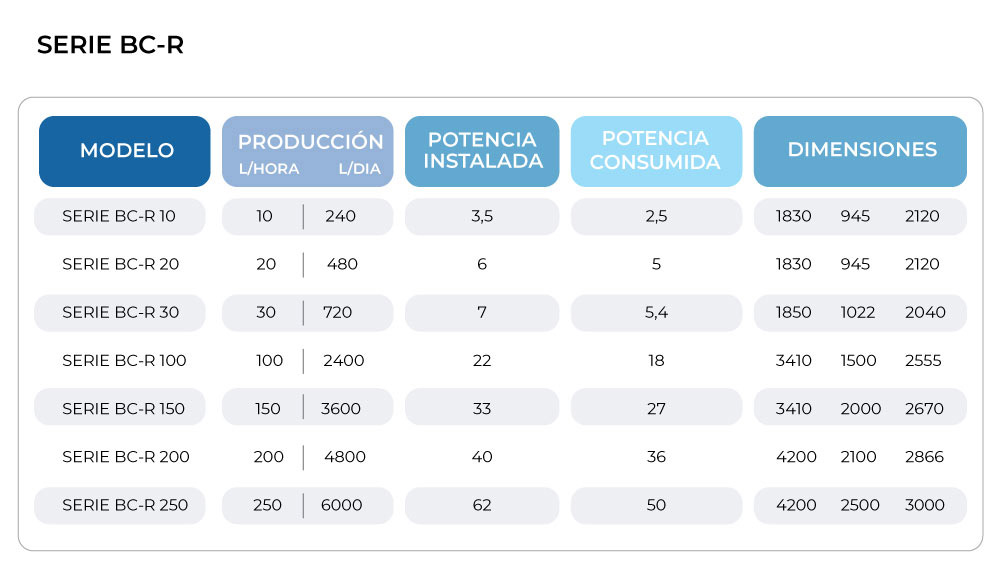 Vacuum evaportarors for waste water.