The VP-R series evaporator produces an efficient and potentially reusable distillate, because it does not contain dissolved salts and a concentrated, solid or semisolid with minimum water content.
The inlet flow of these evaporators is in the vapor phase.
The purpose of using this model is defined by treatments of fouling waters.
The capacity of this machinery varies between 10 and 200L every hour.
The evaporator is fully automatic and regulated with a microprocessor that allows customers to easily change the process parameters depending on their needs and to be able to adapt them to the characteristics of the contaminated water that want to try.
What characterizes this evaporator is its great versatility and its adaptation to any large amount of process water, especially those that have little amount of suspended solids or with densities similar to that of water.
Just like all models, evaporators have been created to operate continuously 24 hours a day, with minimal supervision, with only electrical energy and compressed air requirements.
Its specification is defined by a heat pump system with heating coil and internal scraper in order to prevent the solid material from adhering to the boiler surface and the input flow rate is in a state of steam.
These equipments are dimensioned and designed according to the application and depending on the special characteristics of each project.
For more information you can consult with our engineering department.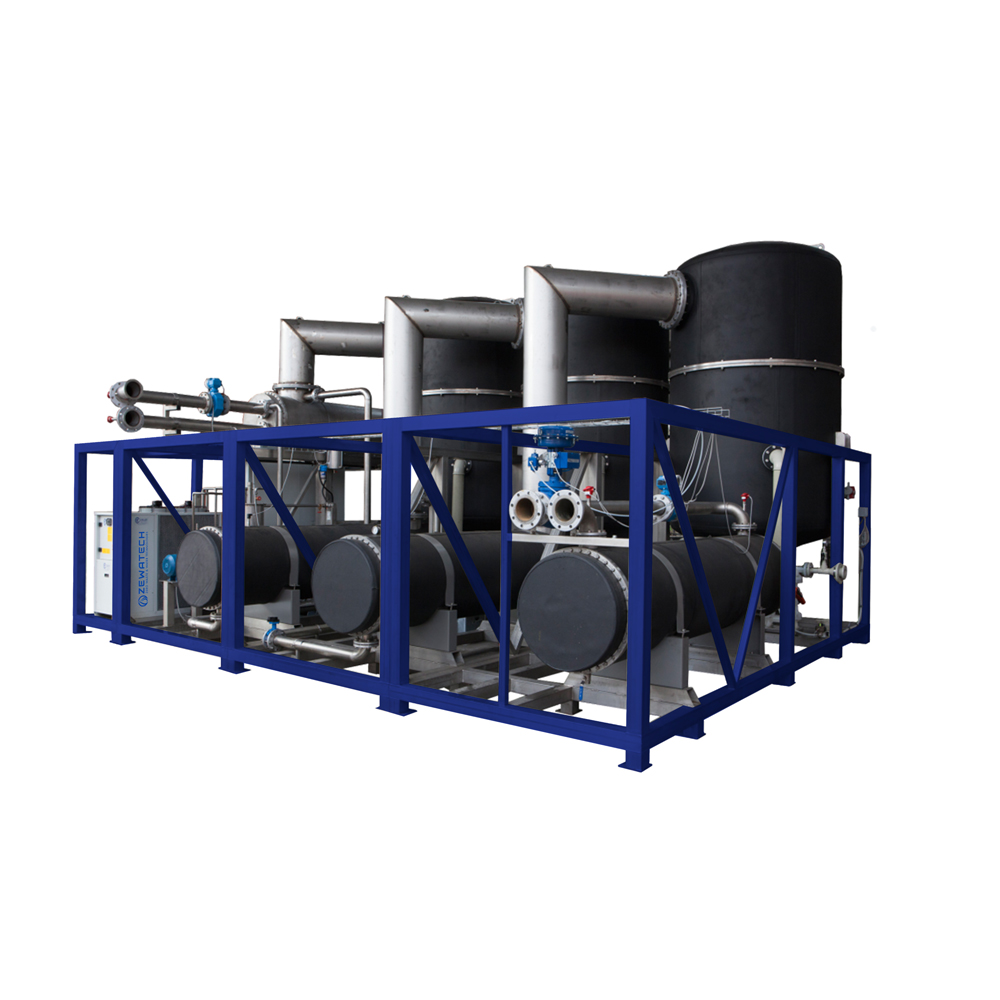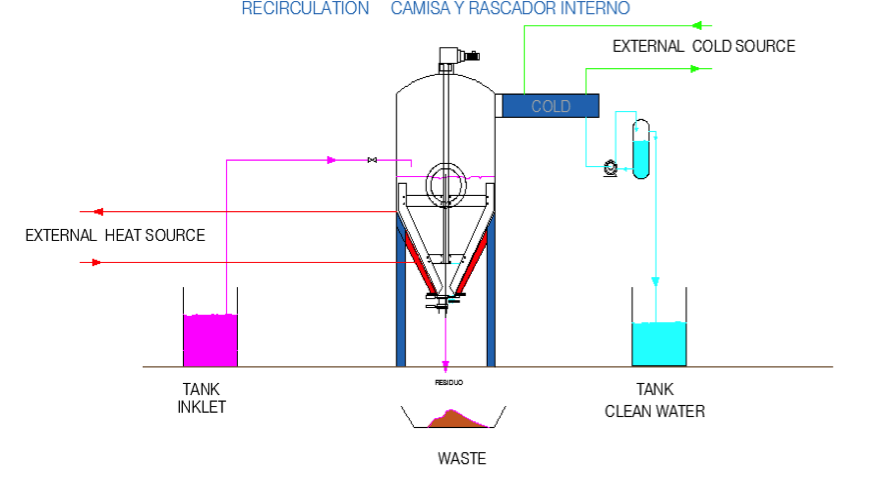 Extracción automática
Simple / Doble / Triple efecto
Limpieza automática
Rascador interno
Material constructivo ACERO INOXIDABLE 316-SUPERDUPLEX-SANYCRO-
Aceite térmico / vapor agua
Torre refrigeración
Caldera vertical vs horizontal
Sistema automático de control y dosificación de antiespumante
Chasis mas alto para descarga residuos
Otras alimentaciones eléctricas disponibles
Proyectos especiales
Equipos dimensionados según aplicación y características especiales del proyecto.
Consultar con nuestro departamento de ingeniería
ENLACES
Aviso legal
Política de cookies