DESCRIPTION
The ZEWATECH series of mechanical vapour compression distillers are based on the evaporation of a boiling liquid at a temperature of approximately 80-85ºC and on the successive increase of the vapour temperature by the mechanical action of a hoover or compressor.
The specific capacity produced in one hour per appliance is between 50 and 300 L/h.
The compressed vapour is pushed into a chamber with a lower temperature, and as a consequence, it condenses. As a result, it gives up its evaporation heat to the liquid contained in the condenser and the liquid evaporates in an amount corresponding to the weight of the condensing vapour.
As far as the operation of the distiller is concerned, with the help of a motorised pump, the heat from the condenser could be transferred directly to the users or it could be transferred out of the tube by a heat exchanger to give a large part of residual calories to the feed water entering the tubes of the current meters.
La salida de agua destilada fría o caliente siempre esta verificada por una pantalla de alcance que permite el continuo control visual del flujo y la producción diaria.
El proceso permite una completa recuperación del calor latente y proporcionan agua con un alto nivel de pureza química y biológica.
Está dotado por una circulación forzada, un intercambiador externo así como de un sistema de auto limpieza.
Tal y como se muestra en el apartado de modelos, dependiendo de la producción de litros versus horas se puede elegir el modelo mas idóneo y especifico para las necesidades de cada empresa.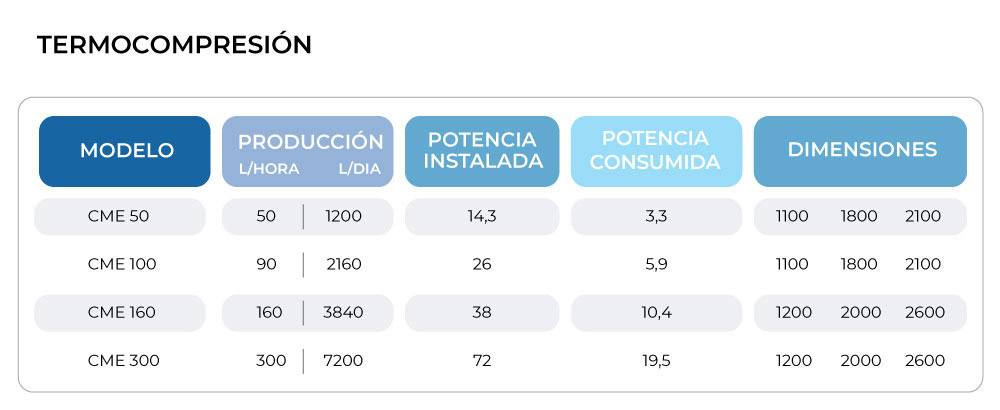 SPECIFIC OPTIONS
Automatic extraction
Single / Double / Triple effect
Automatic cleaning
Internal scraper
Construction material STAINLESS STEEL 316-SUPERDUPLEX-SANYCRO-Stainless steel
Thermal oil / steam water
Cooling tower
Vertical vs. horizontal boiler
Automatic defoamer dosing and control system
Higher chassis for waste discharge
Other electrical power supplies available
Special projects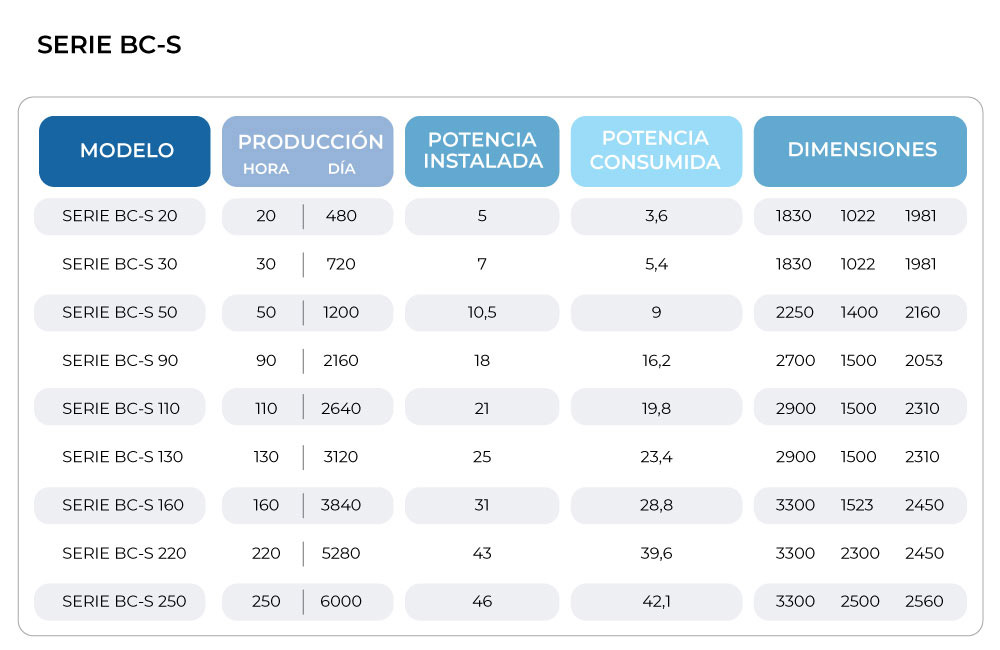 LINKS
Legal advertaising
Cookies policy