The ZEWATECH series of steam mechanical compression distillers is based on the evaporation of a boiling liquid at a temperature of approximately 40ºC and the subsequent increase in vapor temperature from the mechanical action of a vacuum cleaner or compressor.
The specific capacity produced in one hour per apparatus is between 50 and 300L/h
The compressed vapor is pushed into a chamber with a lower temperature, and as a consequence, this condenses.Because of that, it yields its evaporative heat to the liquid contained in the condenser and the liquid evaporates in a quantity corresponding to the weight of the condenser vapor.
So it is the operation of the distiller, with the help of a motorized pump, the condenser heat could be transferred directly to the users or it could be transferred out of the tube by a heat exchanger to give a large part of residual calories to the power supply water entering the tubes of the current meters.
The output of hot or cold distilled water is always verified by a range screen that allows continuous visual control of the flow and daily production.
The process allows a complete recovery of latent heat and provides water with a high level of chemical and biological purity.
It is equipped with a forced circulation, an external exchanger as well as a self cleaning system.
As shown below, depending on the production of liters versus hours you can choose the most suitable and specific model for the needs of each company.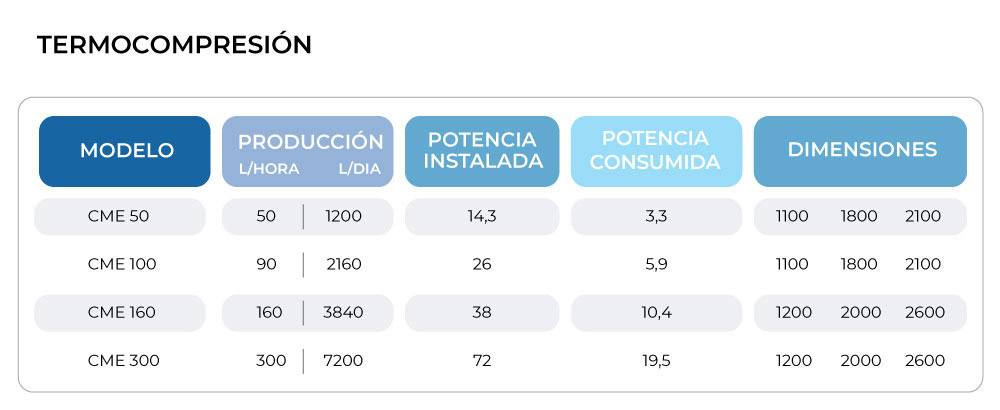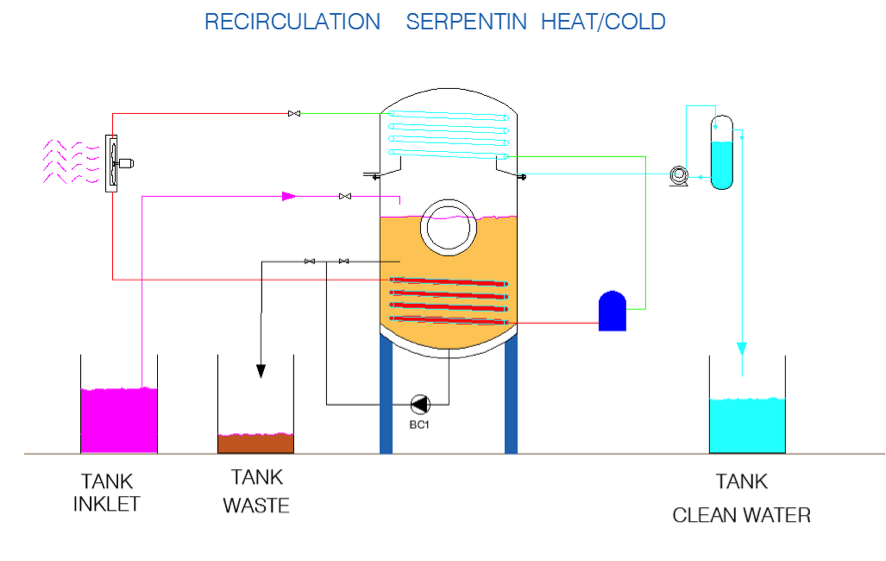 Extracción automática
Simple / Doble / Triple efecto
Limpieza automática
Rascador interno
Material constructivo ACERO INOXIDABLE 316-SUPERDUPLEX-SANYCRO-
Aceite térmico / vapor agua
Torre refrigeración
Caldera vertical vs horizontal
Sistema automático de control y dosificación de antiespumante
Chasis mas alto para descarga residuos
Otras alimentaciones eléctricas disponibles
Proyectos especiales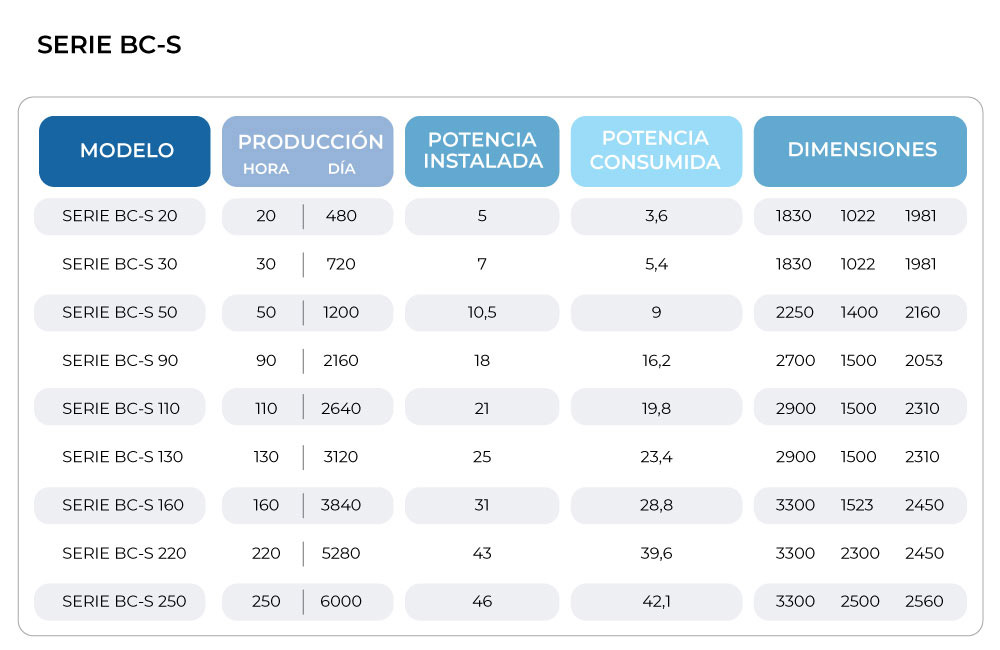 ENLACES
Aviso legal
Política de cookies