Industrial Evaporators VT-BC
Evaporator VT-BC for efficient and potentially reusable distillation
The vacuum evaporator from the VT-BC series has the capability to efficiently perform potentially reusable distillation, provided there are no DISSOLVED SALTS prone to SCALING and a concentrate, solid, or semi-solid with minimal water content.
This vacuum evaporator has been designed for managing high-flow effluent waste with a suspended solids content of less than 20%, or for treating water used for services, functions, and industrial degreasing processes.
The specific capacity produced per hour per unit ranges from 10 to 500 L/h.
The vacuum evaporator is fully automated and regulated by a microprocessor that allows customers to easily adjust process parameters depending on their needs and to adapt them to the characteristics of the contaminated water they want to treat.
Versatile waste management
What characterizes this vacuum evaporator is its versatility and adaptability to a wide range of process waters, especially those with low suspended solids or densities similar to water.
Like all models, vacuum evaporators have been designed to operate continuously 24 hours a day with minimal supervision, requiring only electrical power and compressed air.
This vacuum evaporator is excellent for use in emulsions and industrial cleaning and degreasing processes, as its features are defined by an internal coil and a steam inlet.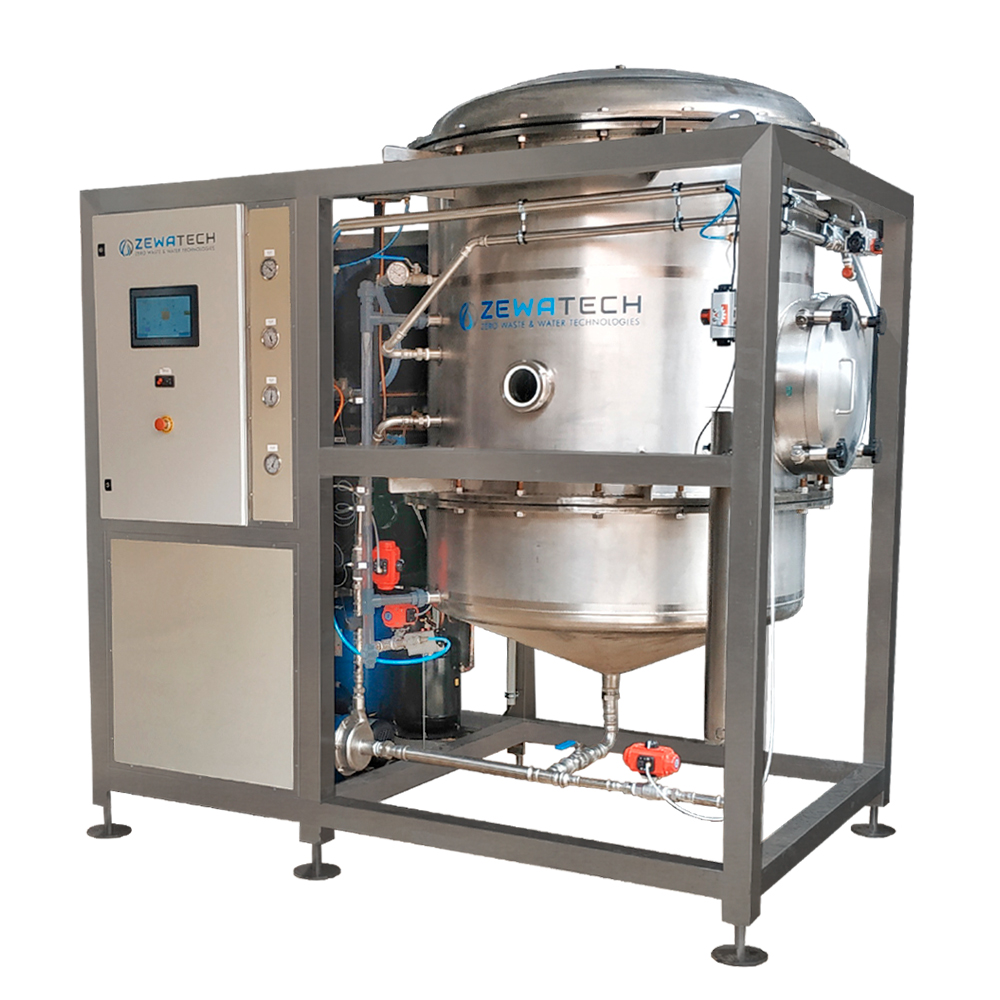 treats more than
10.000
liters/day
consumption approx
155
kW/m3