100% automated processes with minimum PERSONNEL
It is not possible to define the vacuum evaporation process without referring to the easy control that these systems provide and the maximum quality that they provide.
One of the most outstanding benefits of the processes carried out with vacuum evaporators is that they are totally autonomous processes, therefore they do not require personnel and their operation is defined by 24 hours/day without operators.
This characteristic also has a direct impact on the economic cost of implementation of this equipment as well as on its effectiveness.
GUARANTEED PERFORMANCE
Finally, every industry wants its products to reach the definitions of perfection, with ZEWATECH equipment, the water that is distilled, unlike other technologies, has impeccable characteristics and the properties are ideal for reusing this water once it has been treated and the waste managed once it has been produced.
On the other hand, we have the best available technologies to ensure and provide the best result. The formation of deposits is a decisive cause of the reduction of the efficiency of the vacuum distillation system. Electricity consumption increases and the achievable concentration decreases. The self-cleaning heat exchanger prevents the formation of these deposits from the start.
Consequently, the mechanical self-cleaning of the system during operation means that there is no need to stop for cleaning and/or maintenance, resulting in both economic and time losses.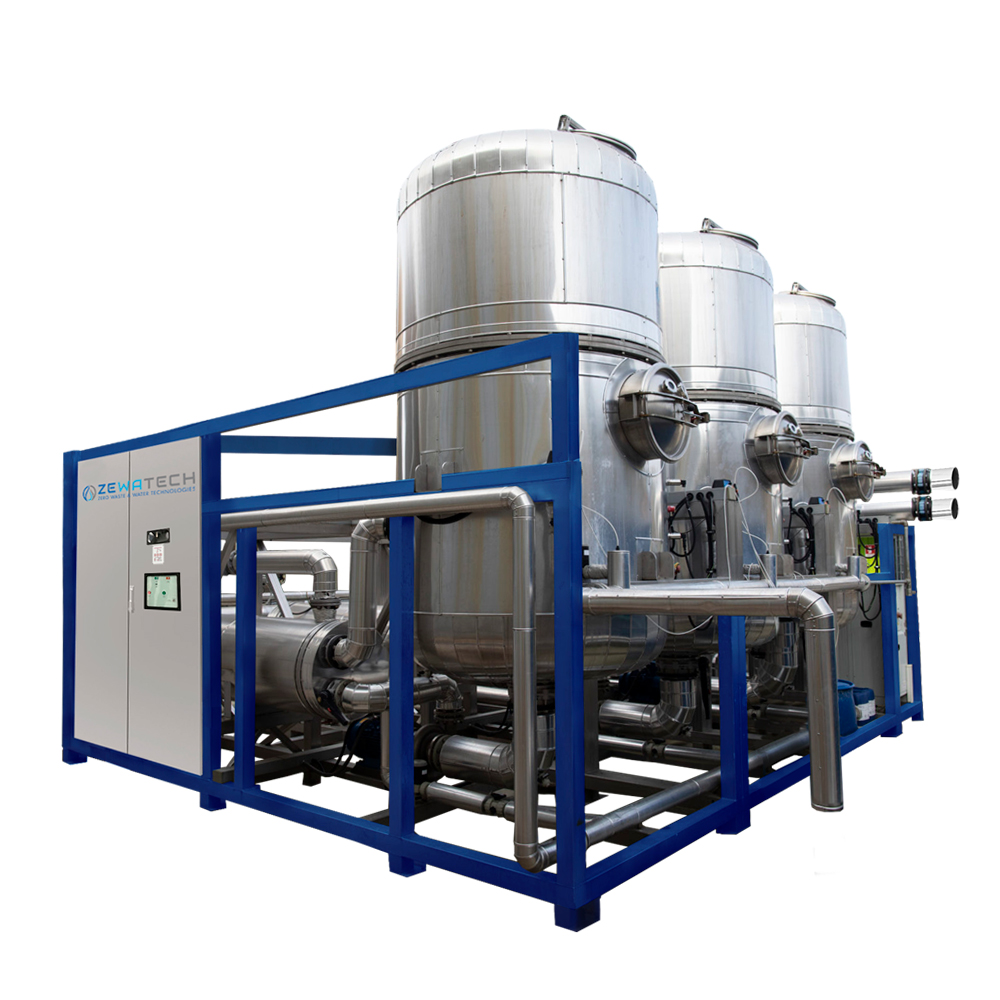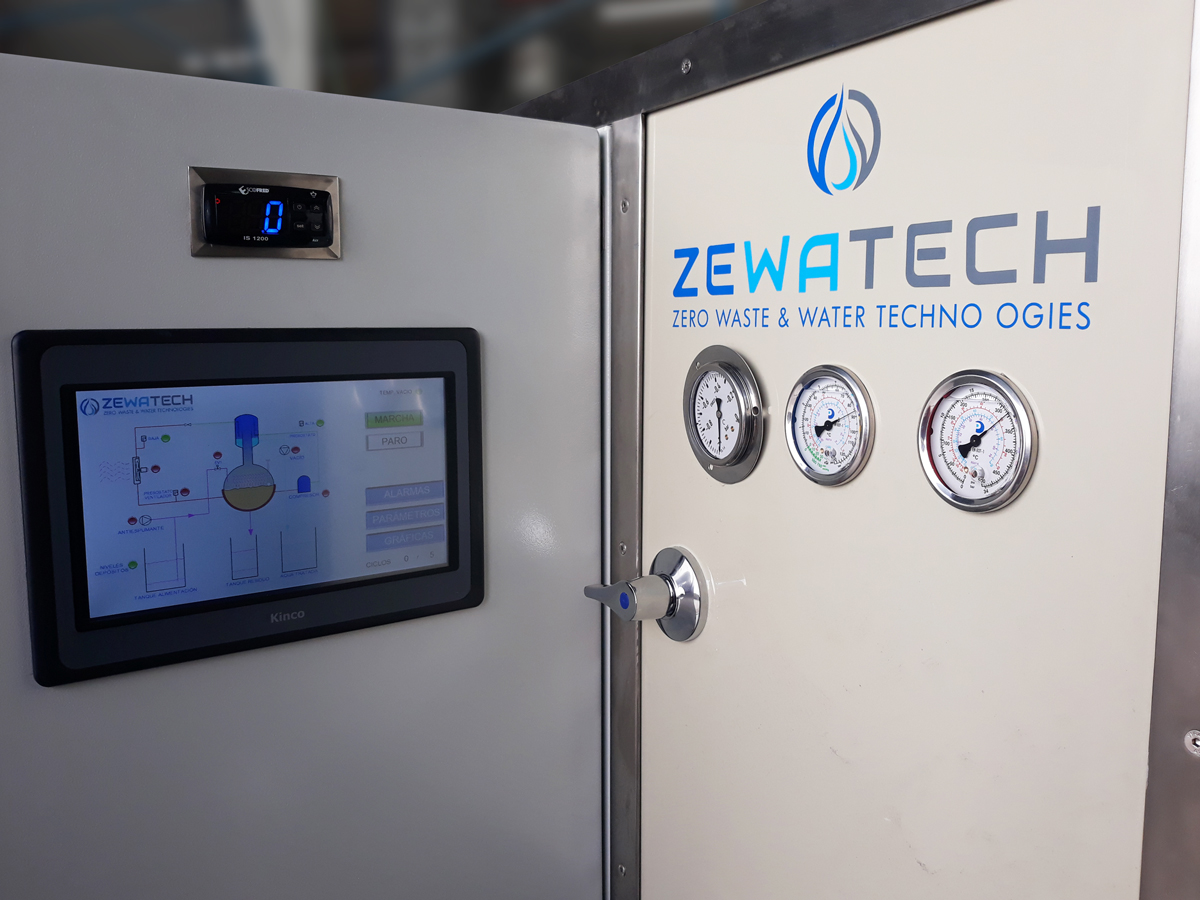 Vacuum evaportarors for waste water.