We are aware of the constant evolution of industrial wastewater treatment needs.
That is why we are pioneers in the design and manufacture of pilot plants based on the replication of the technical operating parameters of our commercialised equipment.  The pilots in each industry allow us to accurately determine the performance, final waste and energy cost in each particular case.
We provide a complete service to companies interested in carrying out pilot studies of our wastewater treatment technology, providing definitive results for the design of a plant suitable for industrial size.
In this way we can decide which treatment is the most suitable, providing a personalised service for each client.
Because evaporative piloting is carried out on a small scale, i.e. with small flows, this does not result in high costs and does not generate a large amount of untreatable final waste.
Piloting offers the possibility to carry out all the necessary tests before manufacturing a new evaporator.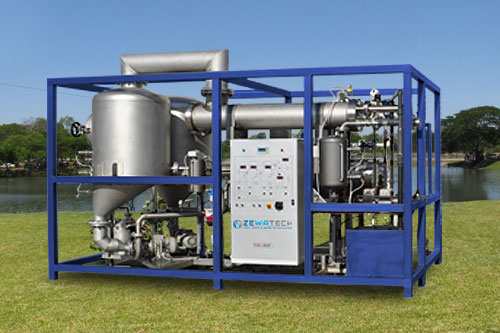 LINKS
Legal advertaising
Cookies policy