SINGLE EFFECT VACUUM EVAPORATION
ZEWATECH single effect vacuum evaporation systems have a high production capacity thanks to an efficient and robust design that allows the treatment of any waste water.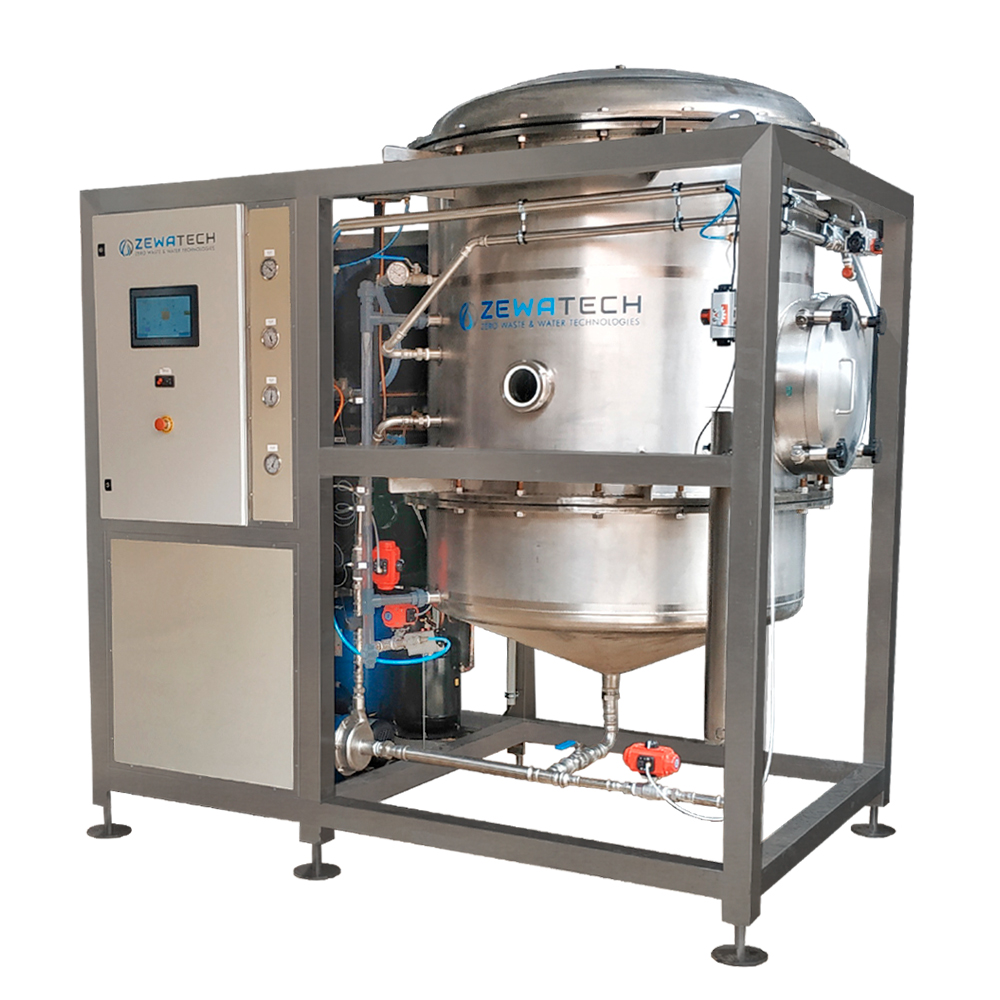 ZEWATECH SOLUTION
The implementation of the ZEWATECH single effect technology can represent a great economic saving, reducing at the same time the environmental impact generated by the industry, thanks to a waste reduction ranging from 70% to 98% depending on the product to be treated. The volumes to be treated can be very variable, ranging from 500 to 150,000 litres per day.