GRAPHIC ARTS INDUSTRY
The term "graphic arts" refers to the creation of various visual elements, including drawing, engraving, and printing techniques.
Wastewater from the graphic arts industry is characterized by:
Toxic chemical components.
Volatile Organic Compounds (VOCs).
Chemicals originating from printing compounds and other developing fluids.
Residues of silver contained in photographic film.
Solvents and cleaning products used in offset printing equipment.
Isopropyl alcohol present in dampening water.
Insoluble pigments from ink, rinse waters from water-based ink fountains, acidic and caustic baths, black liquor, cylinder engraving effluents, etc.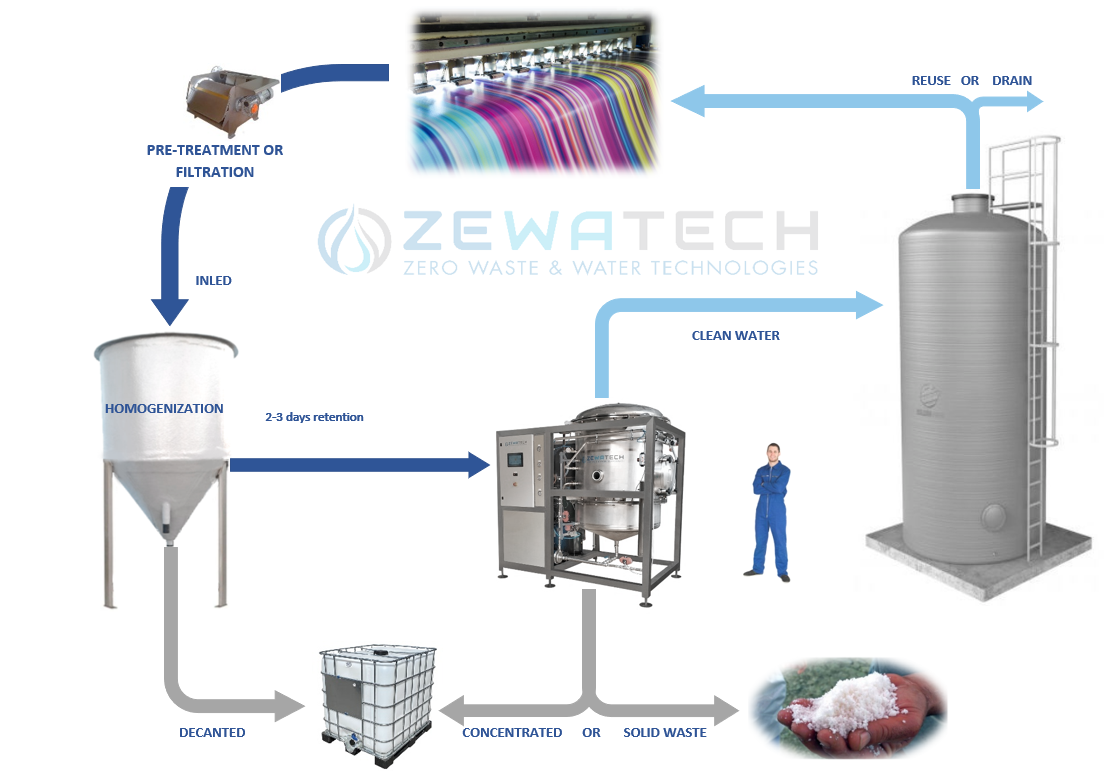 SOLUTION ZEWATECH:
The presence of toxic chemical components and the impossibility of direct discharge are the two main problems associated with water in graphic arts processes.
With ZEWATECH vacuum evaporator technology, all liquids discharged during the execution of these processes can be effectively recovered or reused, thanks to the high-quality distillate obtained.