CRYSTALLIZERS
ZEWATECH offers specific equipment for each industry, and a personalized study is always important and necessary to analyze management costs and the type of concentrate.
The functionality of crystallizer evaporators is based on the phenomenon of vacuum evaporation, which drastically reduces the amount of final waste, and their design aims to achieve the highest degree of heat transfer reliability with minimal fouling and scaling impact.
Crystallizer equipment can work well with a heat pump, steam, or hot water, and they also have an automated cleaning system.
There are special applications where the system can operate continuously, and the discharge of the generated solid is done automatically, using either a horizontal or vertical screw inside to prevent fouling and an automatic discharge gate.
The result is clean water as distillate and a dry concentrated residue inside the equipment, which can be treated very efficiently and economically.
This generated residue can be reduced by up to 98% by mass depending on the contaminant load of the water being treated.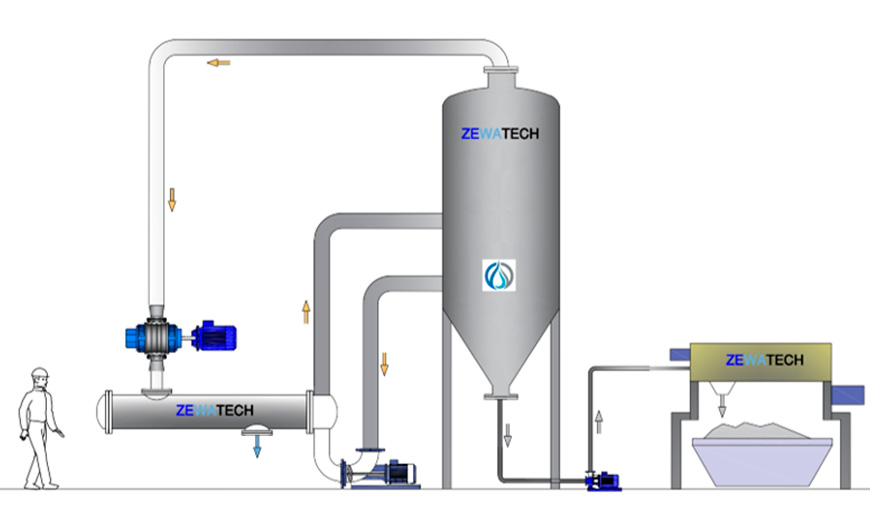 MVC-CRI
(VAPOUR COMPRESSION WITH CRISTALIZER)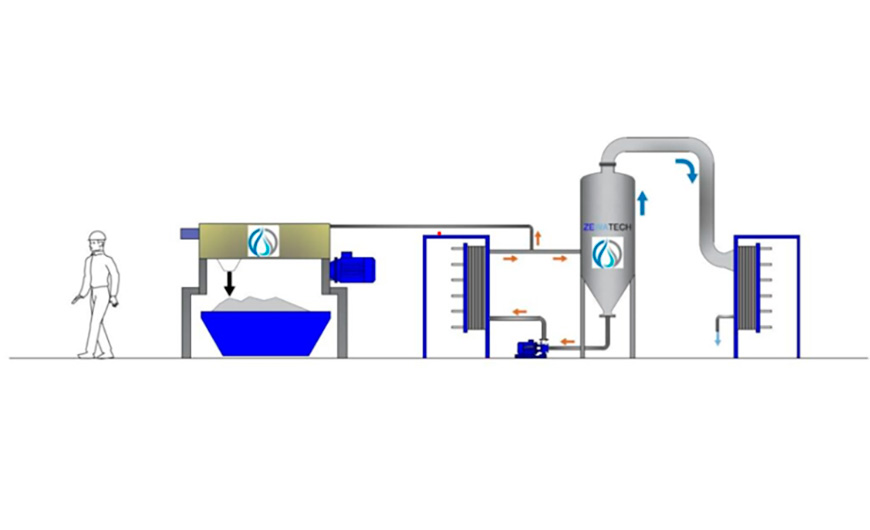 VT-S CRI
(CRISTALIZER-VAPOUR/HOT WATER)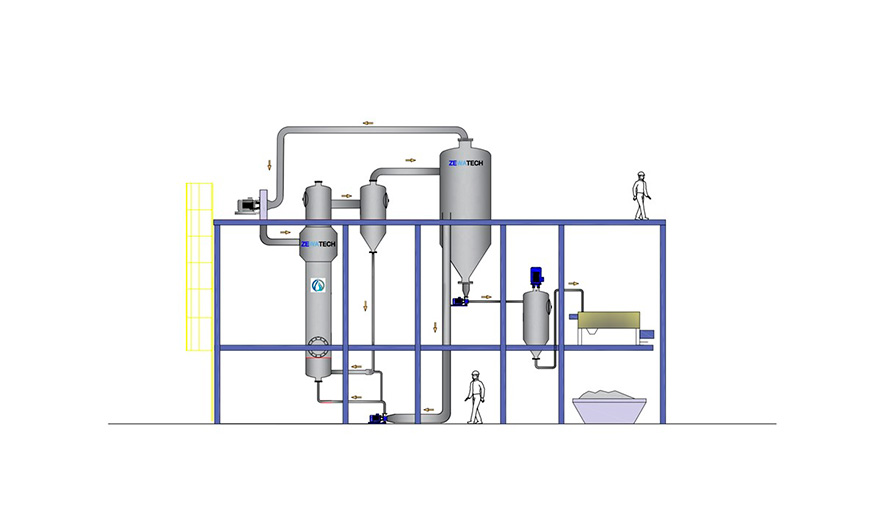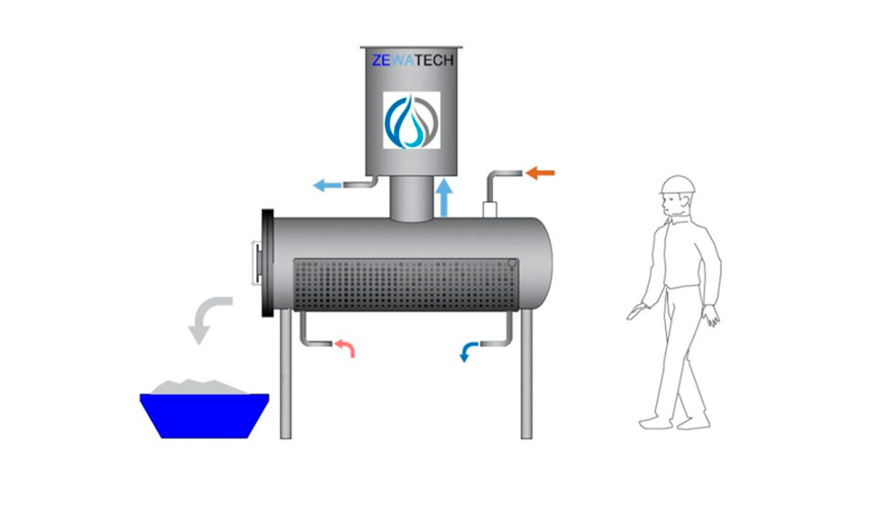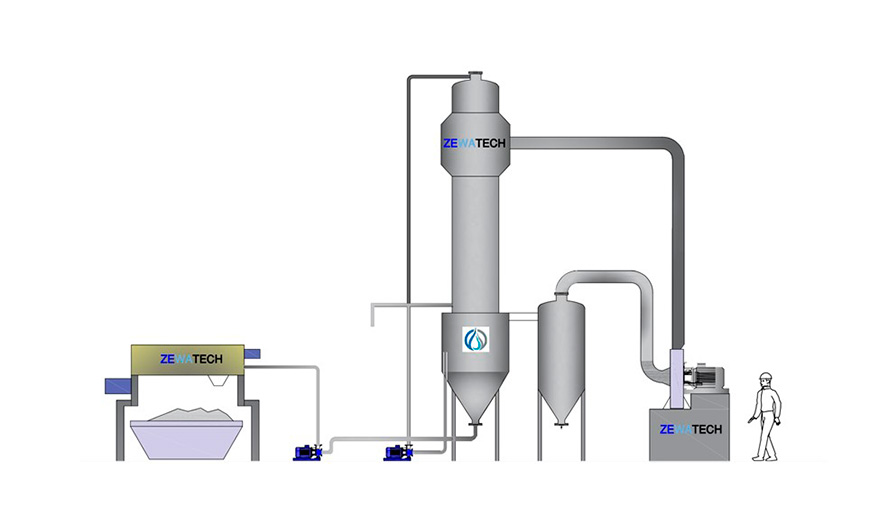 MVC-FF CRISTALIZER
(FALLING FILM)