VACUUM EVAPORATORS WITH FALLING FILM
The vacuum falling film evaporator. Low consumption and operating cost
The vacuum falling film evaporator consists of a vertical shell and tube heat exchanger, combined with mechanical heat compression technology.
-Mechanical compression: In this vacuum evaporator, a system is used where the steam generated in the boiler is compressed to heat the liquid water inside the boiler. This forms a closed system that results in low consumption and, consequently, low operating costs.
-Falling film: This is a technology that allows for operation with lower temperature differences and lower flow rates, which requires less energy input. Consequently, with this vacuum evaporator, you can achieve lower consumption by the evaporation plant, resulting in economic savings as well.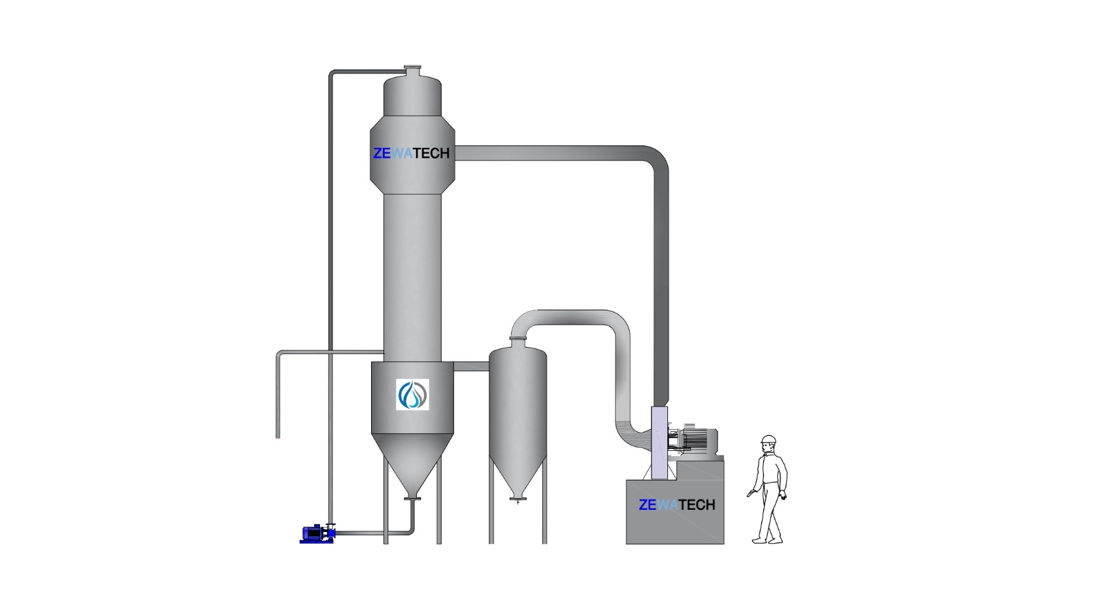 consumption approx
12,5
kW/M3
treats more than
20.000
liters/day