Galvanic industry
The electroplating industry produces effluents with a high pollution load. In addition to this, the generation of solid or semi-solid waste is the most important problem after liquid waste.
The washing of treated parts is carried out where the waste generated is one of the most polluting given its toxic and corrosive characteristics.
PROBLEMATICS
The most important pollutants in this sector are oils, foams, grease, soluble minerals such as bicarbonates, sulphates, nitrates, chlorides, cyanides, dissolved gases such as CO2, H2S, NH2 and mainly an appreciable concentration of metals as a result of the metallic dissolution of the workpieces.
This generates alternatives for their treatment and the possible recovery of heavy metals, specifically for these industries that are the major generators of pollutants, where conventional treatments fail to eliminate them in their processes, which requires a combination of technological alternatives to treat wastewater.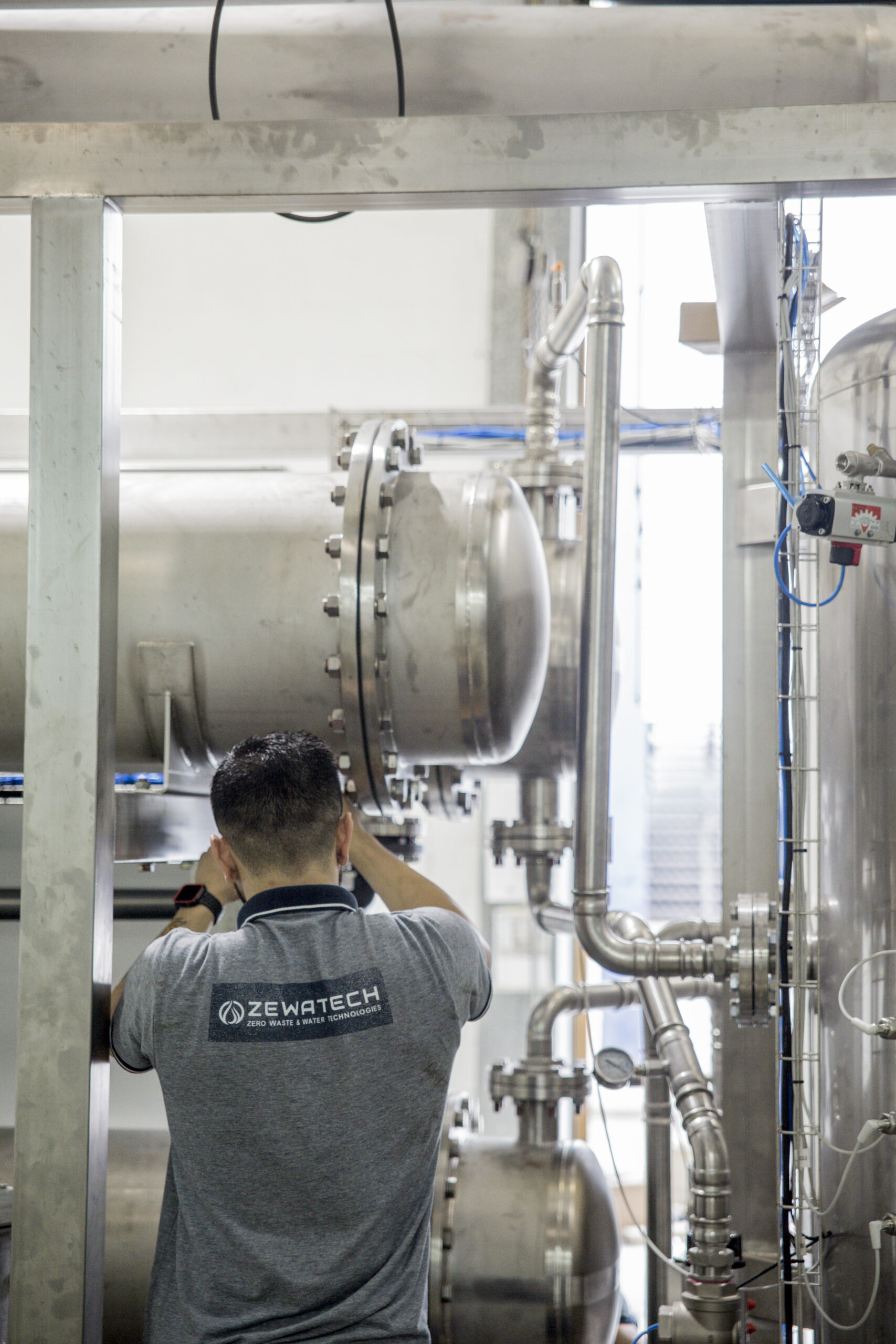 ZEWATECH SOLUTION
The ZEWATECH vacuum evaporation technology generates perfectly reusable process water and concentrates pollutants to very high levels, thus greatly reducing the cost of waste management.
LINKS
Legal advertaising
Cookies policy