PHOTOVOLTAIC AND MICROELECTRONICS
PHOTOVOLTAIC AND MICROELECTIC INDUSTRY
Despite being a source of renewable energy, the production of the photovoltaic and microelectronics industry involves costly processes.
Wastewater from the photovoltaic and microelectronics industry is characterized by:
Low or high pH due to acidic or alkaline washes.
Chemical products.
Concentrates.
Ammonia.
High levels of Chemical Oxygen Demand (COD) and conductivity.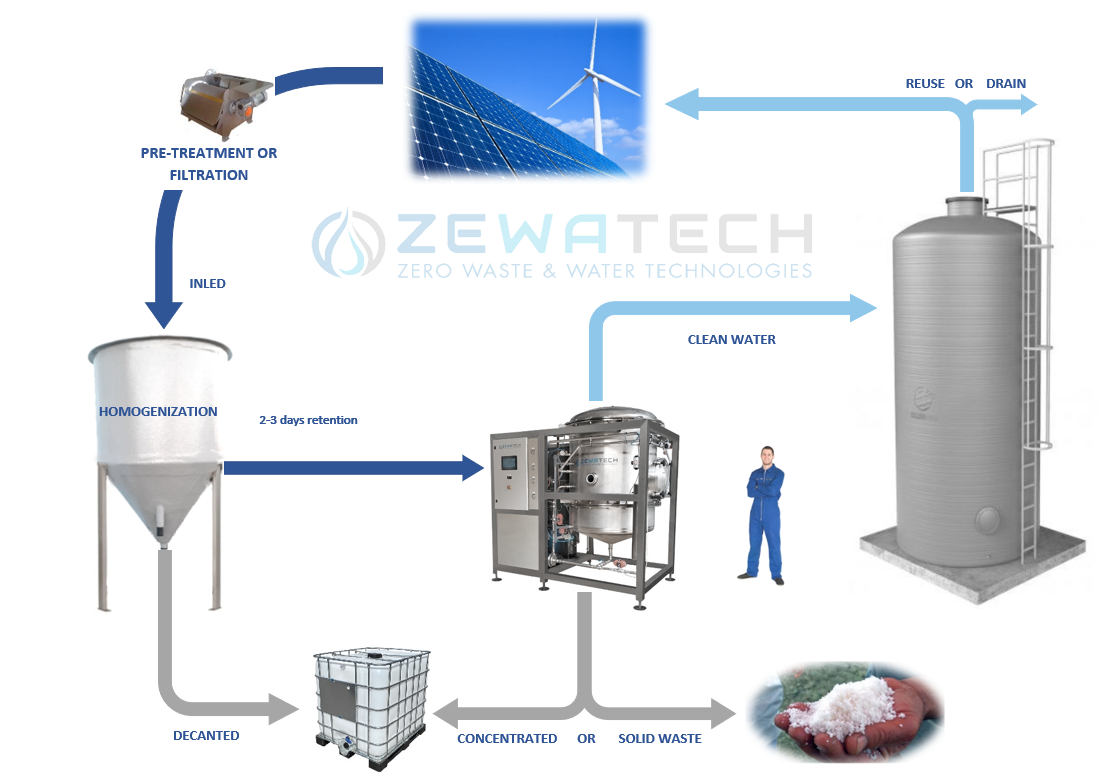 SOLUTION ZEWATECH:
The operations of the photovoltaic industry require significant amounts of water, which cannot be directly discharged due to exceeding established discharge limits. Therefore, it needs to be treated and managed.
Vacuum evaporators treat wastewater, enabling its reuse and metal recovery.
ZEWATECH provides an effective and optimal solution, along with reduced disposal and sludge costs.