FABRICAtion
ZEWATECH has engineers and technicians able to design and manufacture specific and customized evaporators for each of their applications depending on the flow and residue they generate as well as the conditions they propose and the energy or installation arrangements.
We have infrastructure (workshops, warehouses, machinery, vehicles) and specialized personnel own, all projects are conceived, designed, built and installed by Zewatech personnel.
From the first contact with the customer to the installation we offer personalized follow-up and attention.
An experience of more than 20 years manufacturing equipment gives us the production capacity of the designs generated in our engineering department, being able to carry out any assembly in a tight time.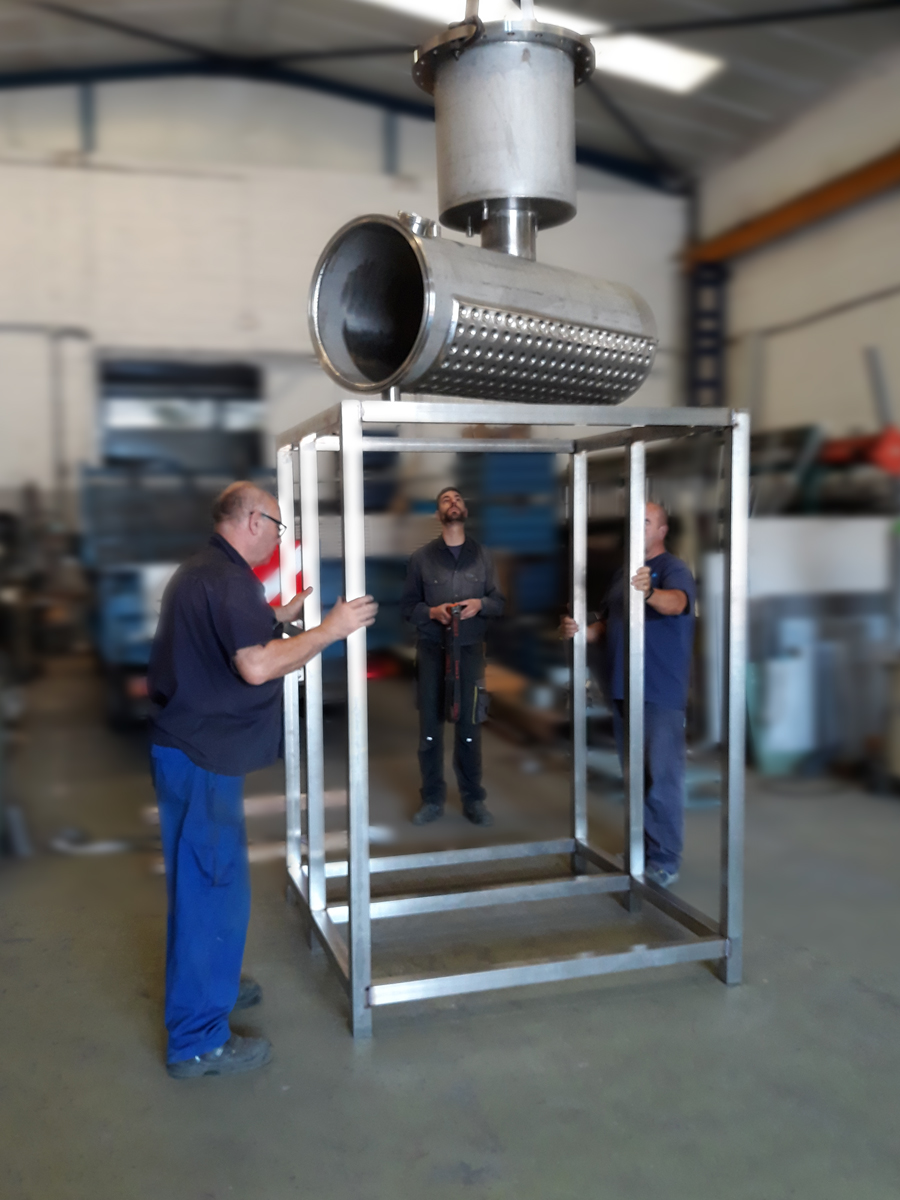 Laboratory
In order to carry out efficient work, facilities are also important.
We have our own laboratory with the optimal equipment and human infrastructure to carry out water analyses of different origins and to be able to carry out studies when theoretically the most viable solution is not found for some problem.
We maintain close collaboration with certified laboratories in order to ensure the quality of the results obtained and thus provide our clients with a high quality service.
Similarly, we also offer analytical studies for the correct characterization of industrial wastewater as well as pilot plants in order to carry out this study effectively.
Once obtained results are shown to the consulting company to communicate the most optimal system for your specific company.
Among the parameters that can be determined in our facilities are: pH, conductivity, chemical demand for oxygen (COD), nitrates, ammonia, total nitrogen, phosphorus, phosphates, chlorides, suspended solids, metals, anionic surfactants…
By centralizing analytical management the technical decision making and analysis of the results are always much more agile than depending on third parties.
.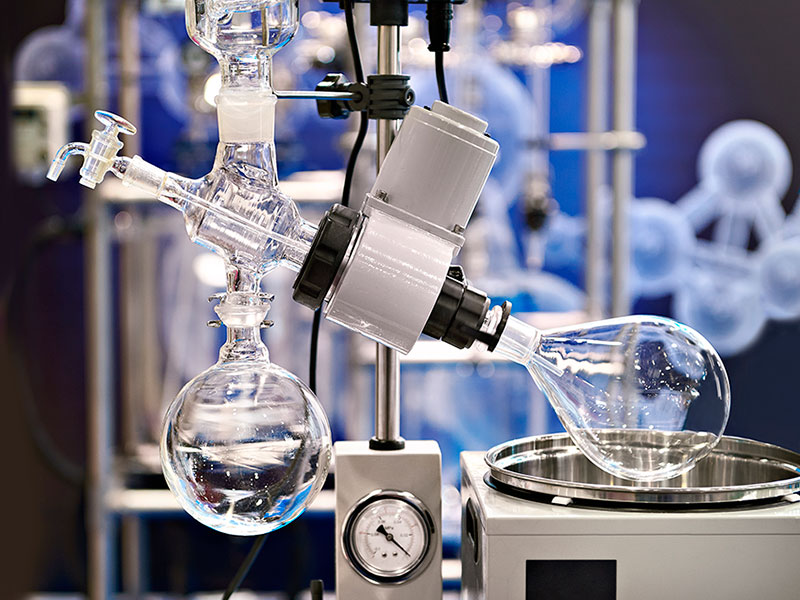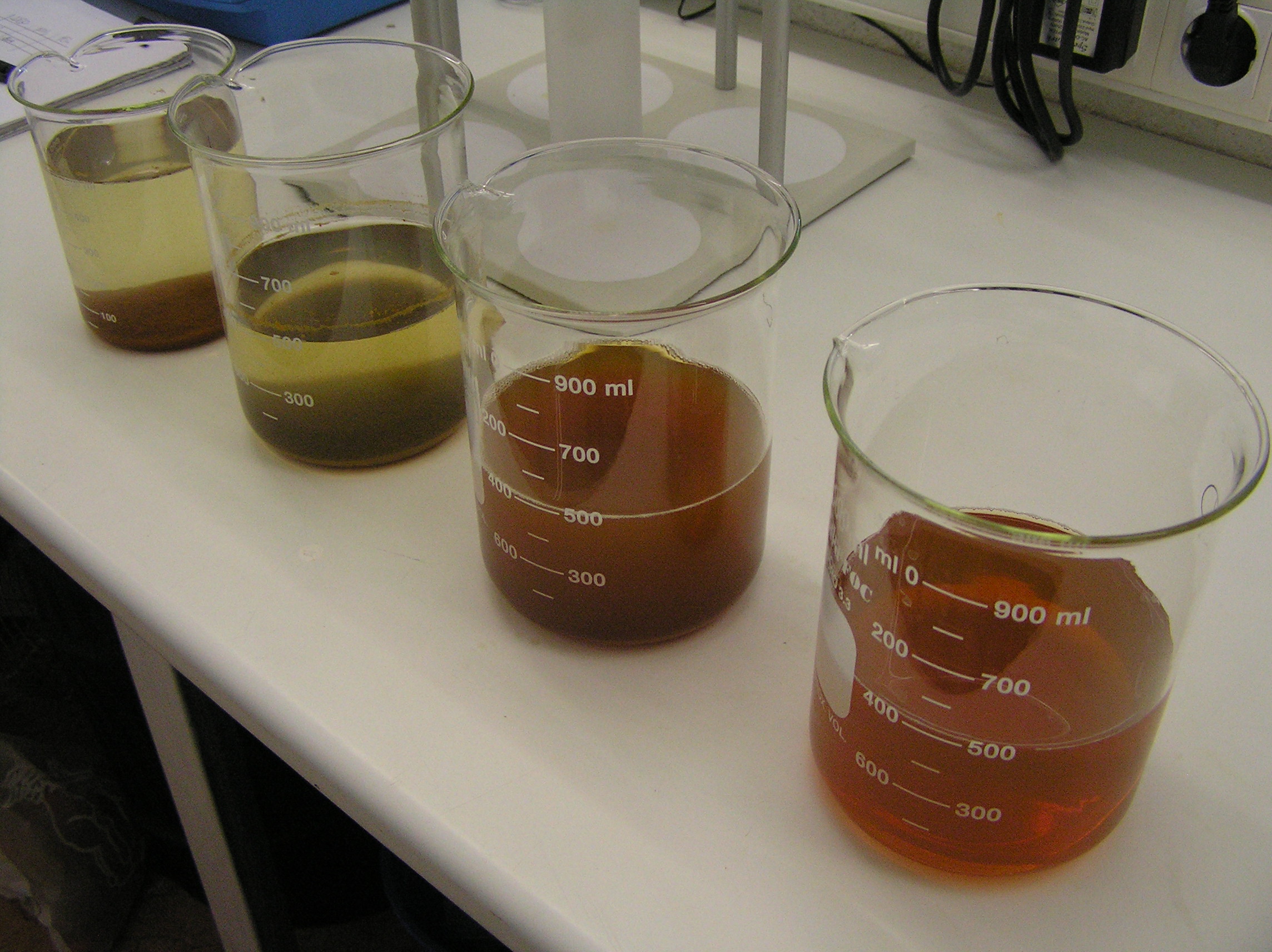 engineering   R&D 
For more than two decades we have been designing projects from scratch for all types of industries throughout Spain and internationally, always looking for the most efficient and economically viable solutions.
We have an engineering department formed by technicians with great experience and long careers in the world of wastewater treatment as well as in obtaining solutions. Our engineering department is prepared to face any challenge, ensuring the quality of the final project and putting the problems posed by the client before any technical difficulties.
We have successfully carried out contrasted projects with high technological content where customers' expectations have been met with solvency by all phases of project.
From ENGINEERING various processes are carried out that range from the pre-investment studies of the detailed project, including a preliminary piloting and analysis to verify the quality of the product, the installation of the equipment, start-up and comprehensive maintenance support and process improvements to ensure not only a good start to the process, but a constant, well-done job.
The desire for technical improvement means that our R&D department is always evolving equipment in order to improve production performance, thanks to this permanent work ZEWATECH is the equipment with the lowest consumption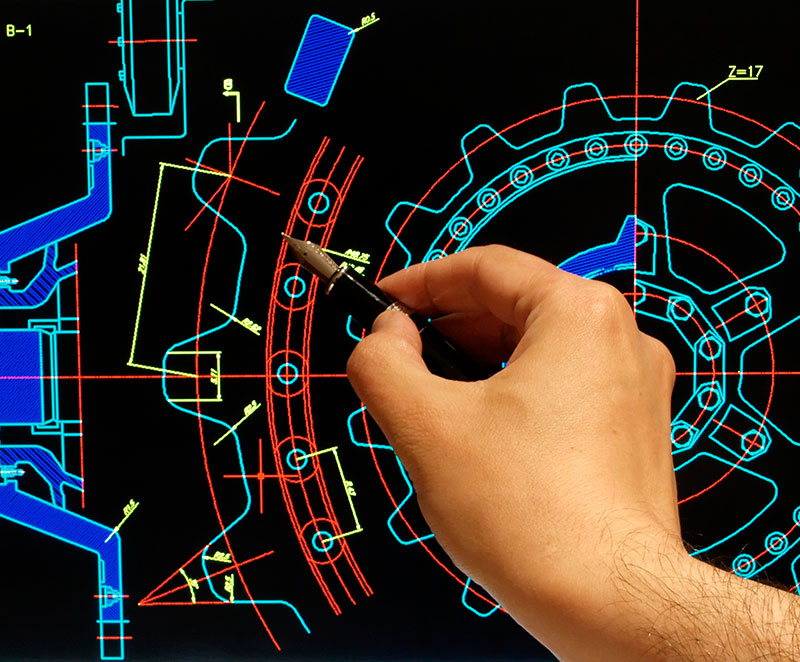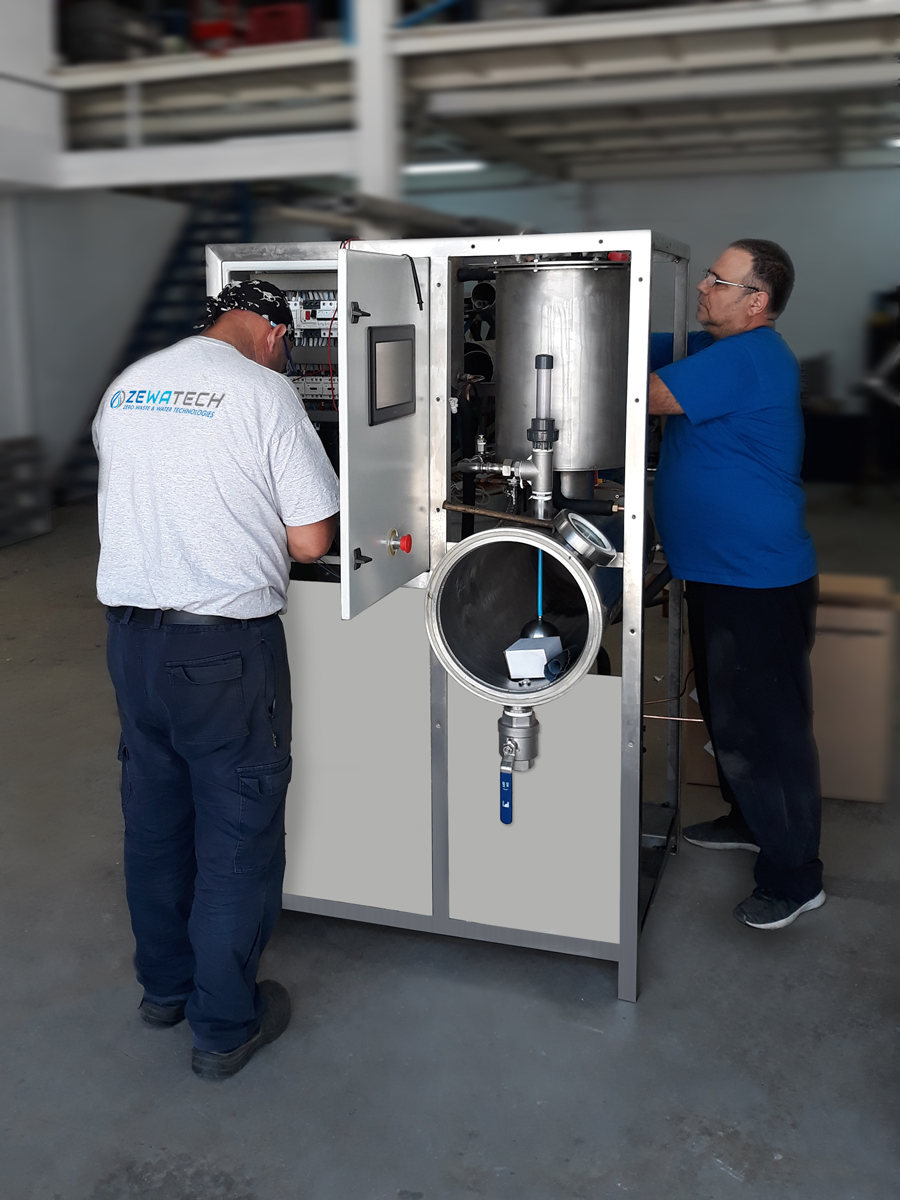 Pilotages
We are aware of the constant evolution of the world of industrial waste water treatment and of the world in general with regard to waste.
That is why we are pioneers in the design and manufacture of pilot plants based on the latest scientific advances as well as in the search for viable solutions in order not to cause further damage to the ecosystems of our planet.
We provide a complete service to companies interested in conducting pilot studies of our waste water treatment technology, providing definitive results for the feasible design of plants to industrial size.
This way we can decide which treatment is the most suitable one giving a personalized service for each client and to carry out a detailed and individualized study according to their needs and possibilities.
Because it is done on a small scale, that is to say, with small flows this causes that the pilotage is not of high costs or that a lot of intractable waste is generated.
As well as the possibility to carry out all tests that are adherent before making an evaporator without being useful afterwards.
ZEWATECH is at the forefront of vacuum evaporation techniques and works on the design and construction of new pilot plants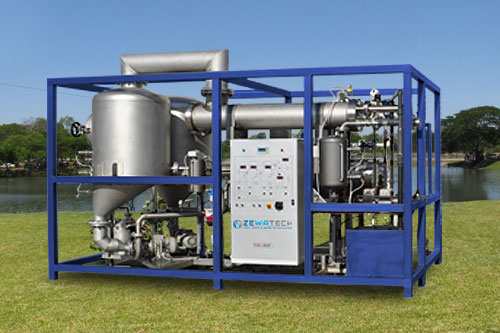 rent
Just as the company can meet the needs of industries, it can also guarantee temporary solutions for water treatment.
A fleet of mobile rental units is always available for our clients and to face emergencies and treatment demands.
Evaporators are mounted and transported in containers, trailers or platforms and can be installed as individual units or in existing installations.
The functionality is exactly the same as that of a normal evaporator, the only difference is that they are solutions for plant shut-down treatments, new system installations, maintenance… etc.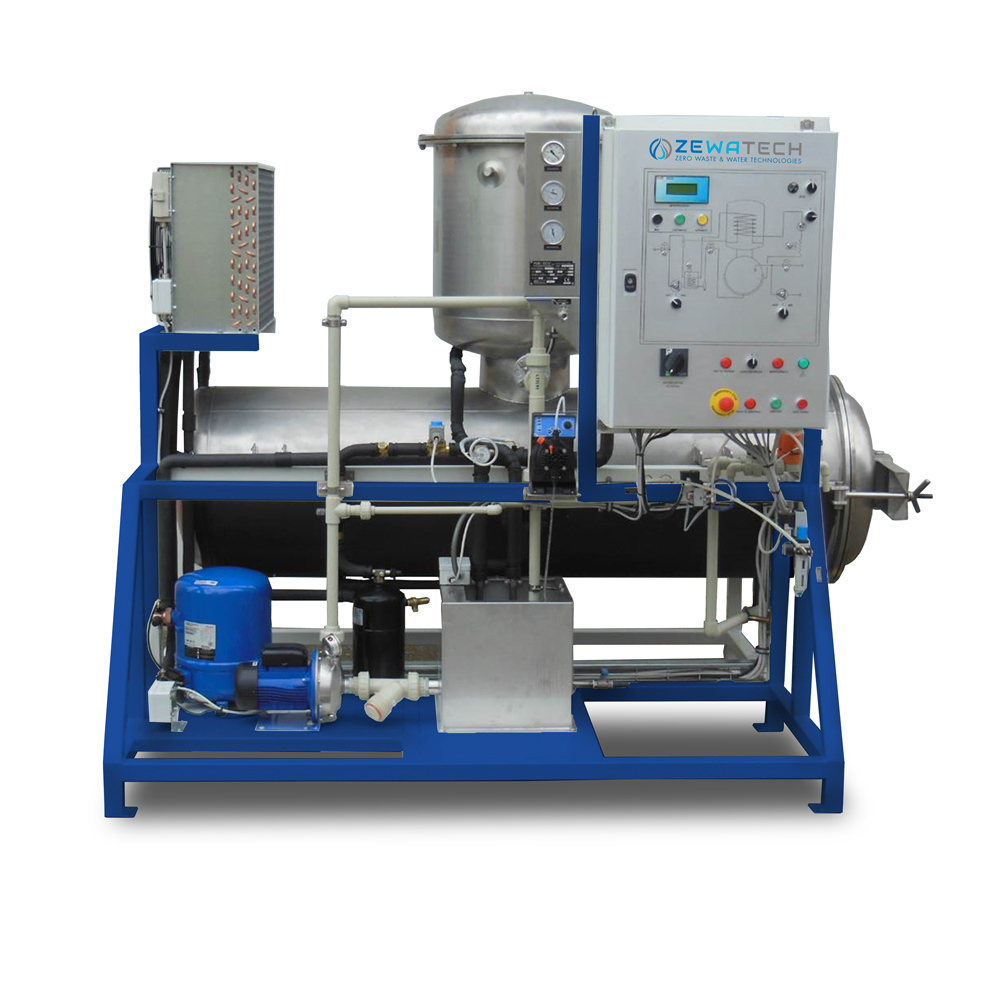 Advice
To be able to do things the best way, you have to know what specific problem is in every industry that resorts to our services.
That's why the advice of our company in both the pre and post sales technique is active all year round, likewise, we offer a wide team of highly qualified experts to solve clarify and advise in any area as well as solve any doubts that could not be resolved through the information and documentation of our online presentation.
Opening hours: 8:00-13:00 and 15:00-18:00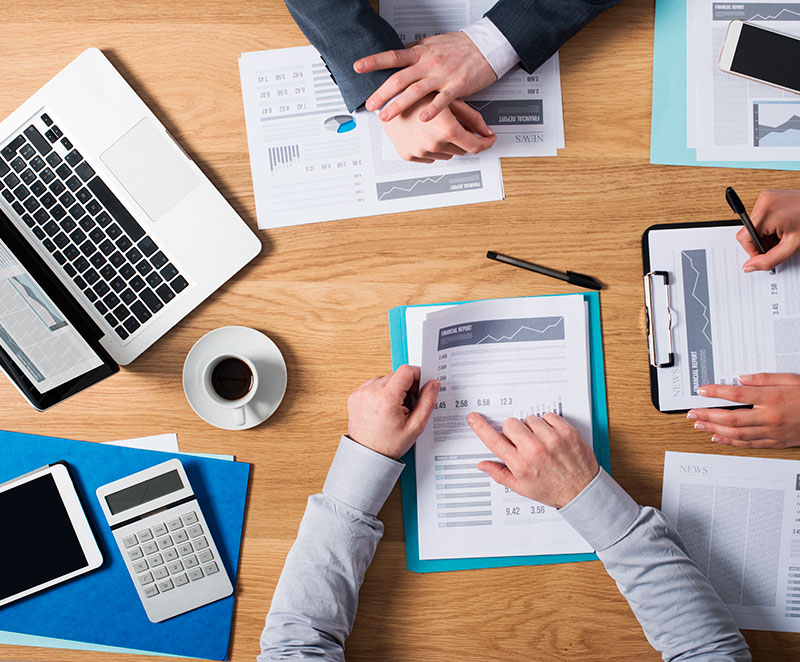 training
We are well aware of the importance of training staff responsible for waste disposal, as well as the importance of optimal evaporators.
Therefore, our company makes available to its customers training programs of between 3 and 6 hours where the theory of our technology of evaporation to vacuum is revealed and the importance of proper management, in order to have a clearer idea of the process in general, as well as to agree on subsequent treatments that are equally or more important than distillate, since it has an impact on environmental sustainability.
Courses can be given at the client's own offices or at the ZEWATECH's own facilities, since we have everything we need to ensure the smooth running of the training days.
For more information you can contact us without any commitment.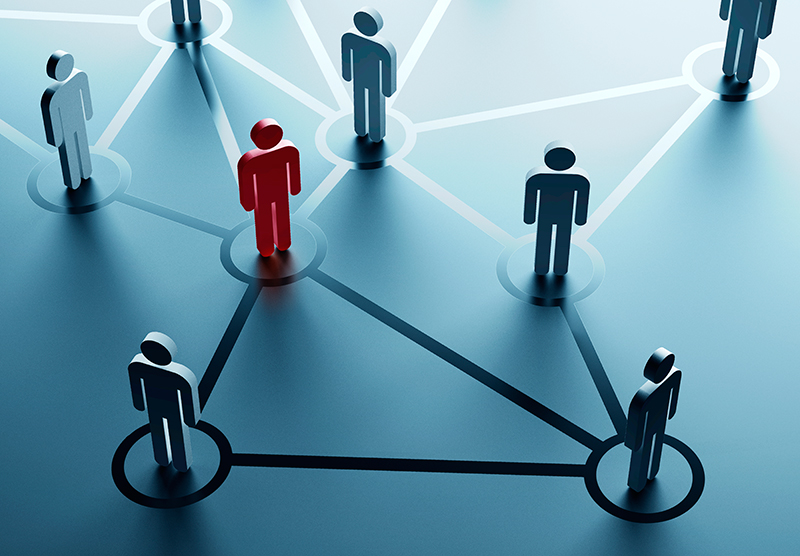 ENLACES
Aviso legal
Política de cookies