PRODUCTION PROCESS
Multitude of processes FRUIT CONCENTRATION. Dairy products and, in general, mixtures of food products that contain a large proportion of water, it is necessary to eliminate as much water as possible for both transport and preservation.
Each of these processes must be studied specifically as the organoleptic properties of each product must be maintained.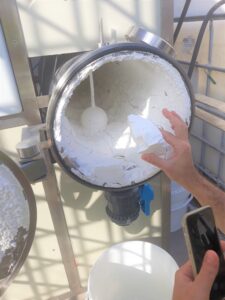 ZEWATECH SEPARATES WATER FROM PRODUCT
Recovering the raw material used in any process satisfies these two factors because it allows the reuse of this raw material, and the primary resources used are reduced as well as the amount of waste obtained.
Due to the great interest it causes in different sectors, this process is of vital importance for processes in industries such as food and beverage, cosmetics, pharmaceuticals and perfumery.
This raw material can be obtained in different ways, for example:
Dehydrated and/or concentrated.
ELABORATION OF extract and/or in essences.
GENERATING powder or crystals.
LINKS
Legal advertaising
Cookies policy