Industrial Evaporators VT-ME
The VT-ME vacuum evaporator is designed to increase energy savings and minimize costs
MULTIEFFECTS (EXTERNAL FEED)
In a vacuum evaporator, multieffect systems allow for the utilization of the condensation energy from the first boiler to feed the second, and so on, resulting in increased energy savings as more effects are designed. It is essential to evaluate the CAPEX/OPEX balance for each project, while maintaining constant output quality, as the temperature of evaporation increases with more effects.
These vacuum evaporator systems can have a capacity of up to 20,000 L/h.
THE APPLICATION OF MULTIEFFECTS IS TYPICAL IN ZLD (ZERO LIQUID DISCHARGE)
The vacuum evaporator is fully automatic and regulated with a microprocessor that allows customers to easily change process parameters depending on their needs and to adapt them to the characteristics of the contaminated water they want to treat.
What characterizes this evaporator is its great versatility and adaptation to a wide range of process waters, especially those with low suspended solids or similar densities to water.
Like all models, the evaporators have been designed to operate continuously 24 hours a day with minimal supervision, requiring only electrical power and compressed air.
Consideration should be given to potential factors that may limit the operation of the installation in each project, such as scaling, fouling, corrosion, unwanted substance evaporation, and so on.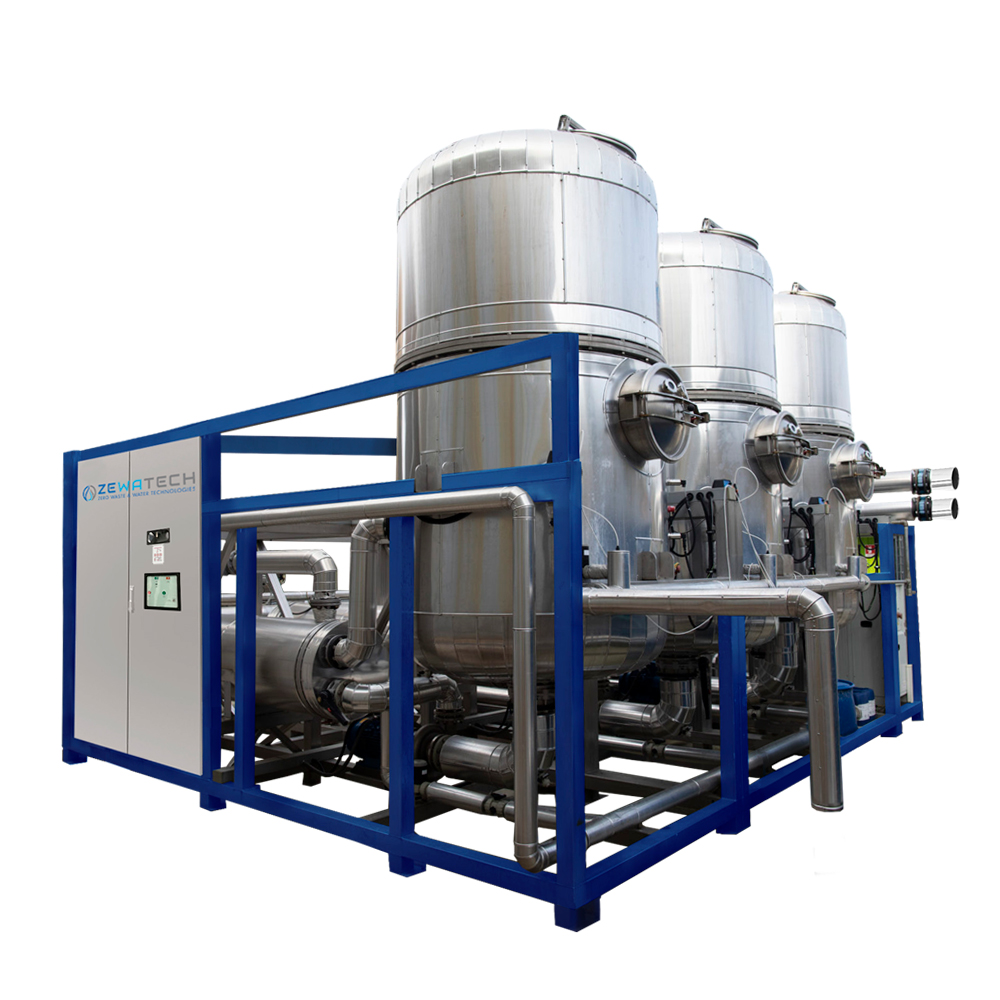 tREATS MORE THAN
36.000
LITERS/DAY
BOILING TEMPERATURE
35-80ºC