MVC-CRI (VAPOUR COMPRESSION WITH CRISTALIZER) (ENG)
VAPOUR COMPRESSION & CRISTALIZER
This configuration combines two technologies that complement each other perfectly to create a complete process.
Mechanical Vapor Compression: This technology allows the use of the same steam generated in the boiler, with an energy input provided by a compressor, to heat the wastewater, requiring much lower energy consumption than other configurations.
Crystallizer: It offers other advantages to the evaporator, namely higher waste concentration. This adds value to the waste, allowing it to be traded or repurposed.
In summary, this configuration offers energy savings and added value in the generated waste.
The result is clean water as distillate and a dry concentrated residue inside the equipment, which can be treated very efficiently and economically.
Typical Applications:
Metallurgical Industry
Food Industry
Biogas Plants
Osmosis Rejection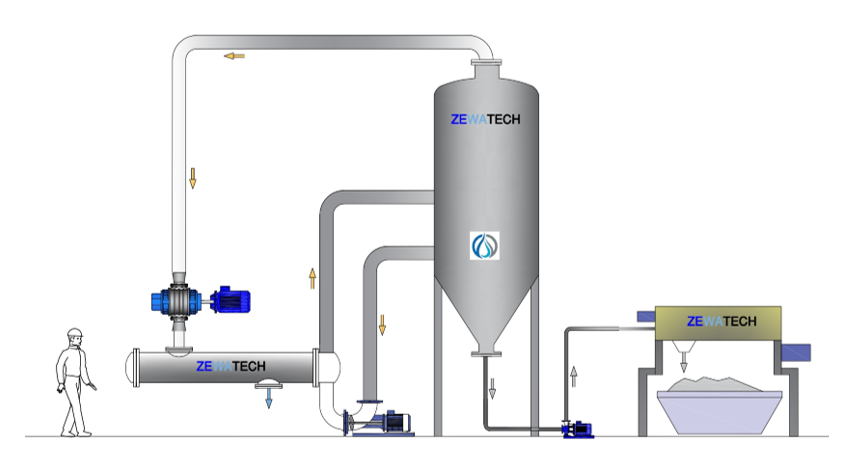 can treat more than
10.000
liters/day
consumption appro.
35
kw/m3
boiling temperature
70ºC-90ºC