VT-S CRI (CRISTALIZER-VAPOUR/HOT WATER) (ENG)
feed with vapour/hot water & cristalizer
This configuration combines two technologies with different advantages. Steam feed offers the possibility of lower electrical consumption, and the crystallizer provides the opportunity to add value to waste.
Steam Feed: This refers to the energy needed to heat the water in the boiler, which comes from steam or some other hot fluid generated in excess in another process, saving the need for electrical heating and reducing power consumption.
Crystallizer: It can further concentrate the waste, allowing it to be traded or used for additional purposes. In the worst case, if no additional use is found, it reduces the volume of waste, reducing its post-treatment.
It results in clean water distillate and a concentrated dry residue inside the equipment, which can be treated very efficiently and economically.
TYPICAL APPLICATIONS
Metallurgical Industry
Food Industry
Biogas Plants
Osmosis Rejection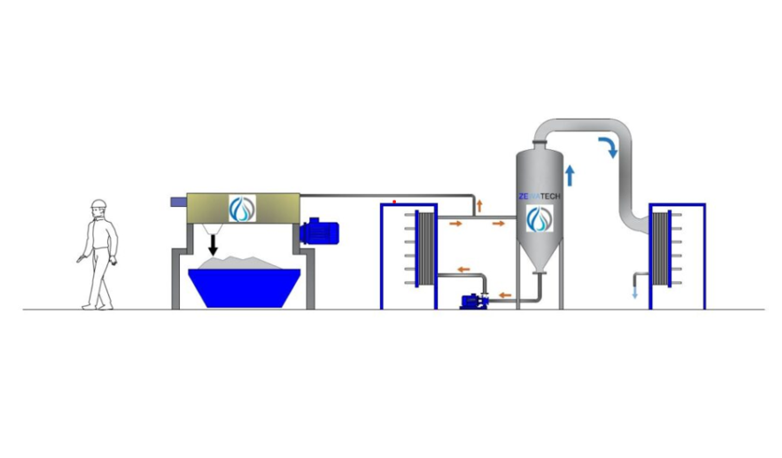 can treat more than
10.000
liters/day