DRY (TOTAL BATCH DRYING EQUIPMENT)
ZEWATECH has specific equipment for each industry, it is important and always necessary a previous study in a personalised way, analysing the management costs and the type of concentrate. The DRY models concentrate to the maximum.
THE TREATMENT CAPACITY OF THE DRY EQUIPMENT IS BETWEEN:

100, 250, 350, 500, 500, 750, 1.000 AND 1.500 LITRES/DAY. 
The functionality of the DRY evaporators is based on the phenomenon of vacuum evaporation, by which the amount of final waste is drastically reduced and its design is defined by achieving the highest degree of reliability in heat transfer with the minimum impact in terms of fouling and scaling.
The equipment consists of the holding tank, which is brought to a vacuum by a vacuum pump and heated using a heating jacket.
The contents are brought to the boil at 35º, then the distillate is condensed in the upper part of the DRY by means of an integrated heat exchange coil and the distillate is recovered in excellent conditions, totally purified and of high quality, which can even be reused in cleaning processes.
DRY units can be operated either with a heat pump or with steam or hot water as well as an automated cleaning system.
There are special applications in which the system can work in continuous operation and the discharge of the generated solid is automatic, it has an internal horizontal or vertical spindle to avoid incrustations and an automatic discharge gate.
The distillate obtained is clean water and a dry concentrated residue inside the equipment that can be treated in a very efficient and economical way.
This residue can be reduced by up to 98% by mass depending on the pollutant load of the water to be treated.
As mentioned above, due to the solid residue obtained from this process, waste management costs are significantly reduced by up to 98%, again depending on the nature of the pollutant load as well as the specifications of the source water to be treated.
As with all models, the evaporators are designed to operate continuously 24 hours a day, with minimal supervision, with only electrical power and compressed air requirements.
The evaporator is fully automatic and controlled by a microprocessor that allows customers to easily change the process parameters depending on their needs and to adapt them to the characteristics of the contaminated water they want to treat.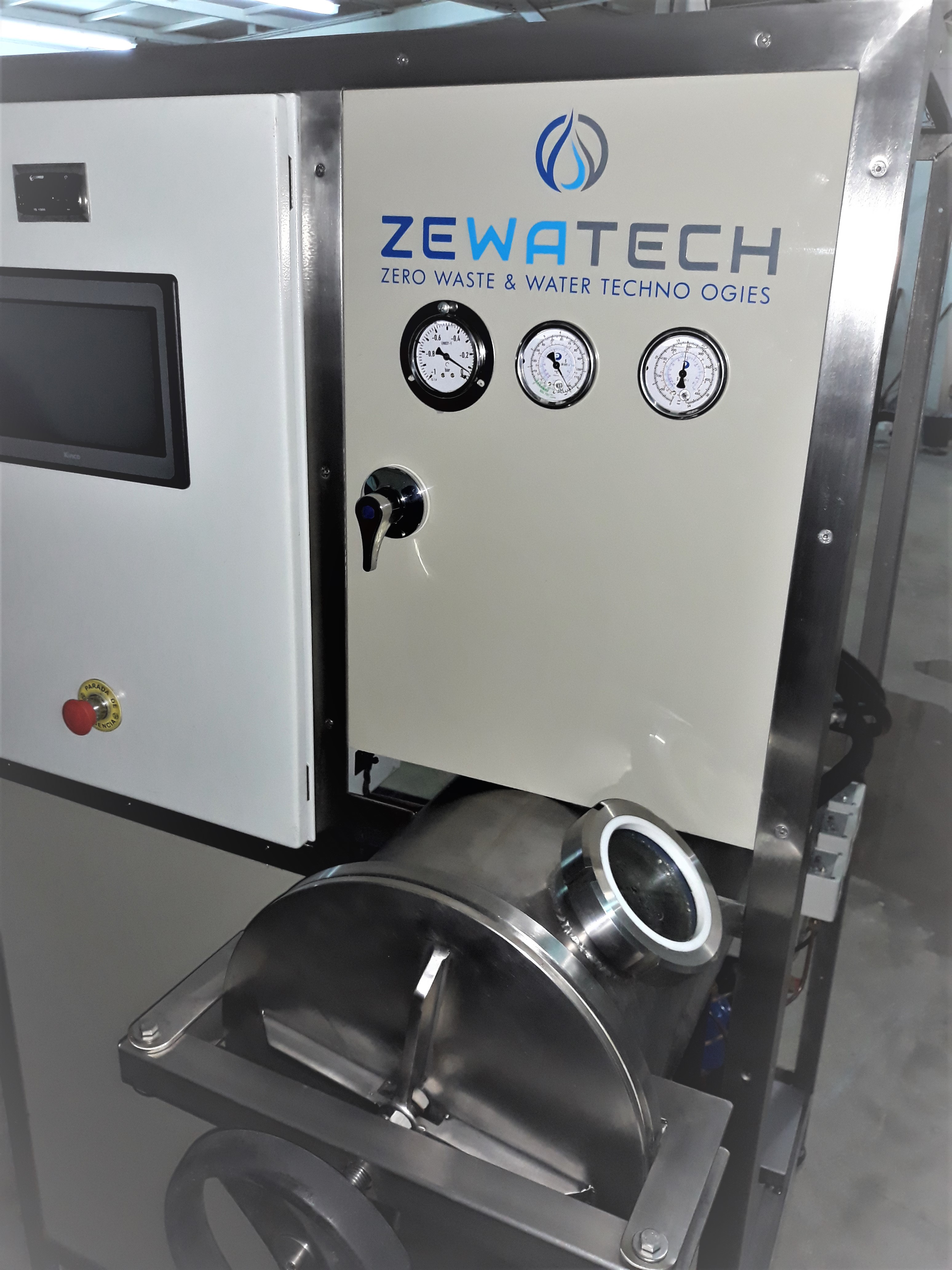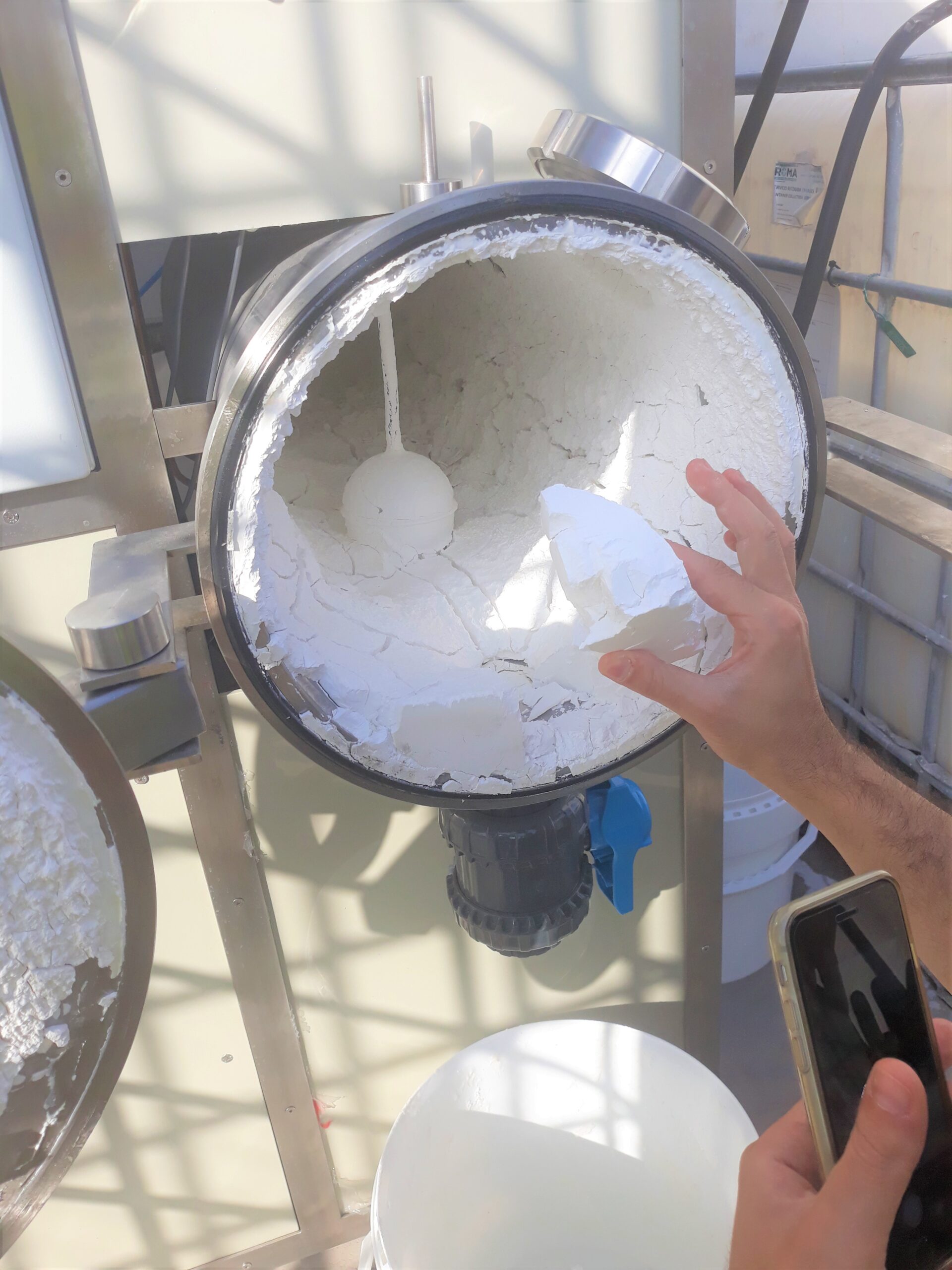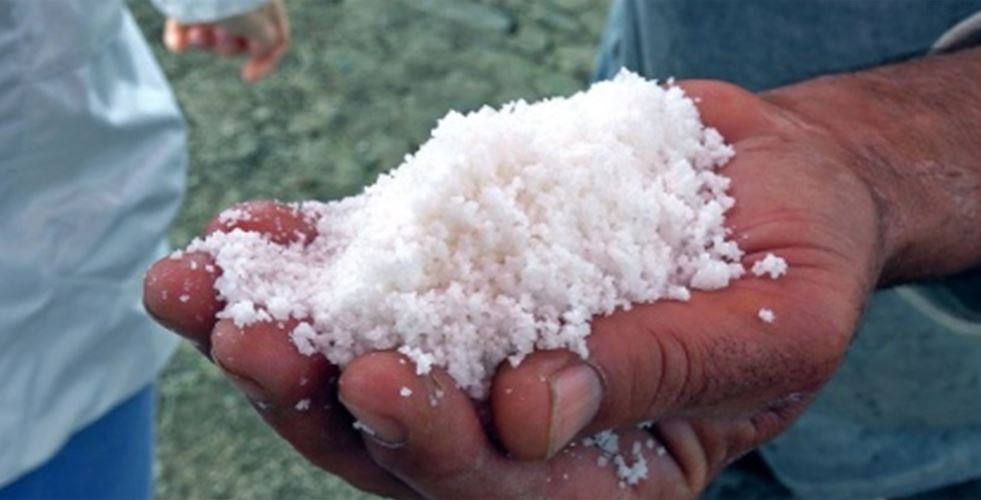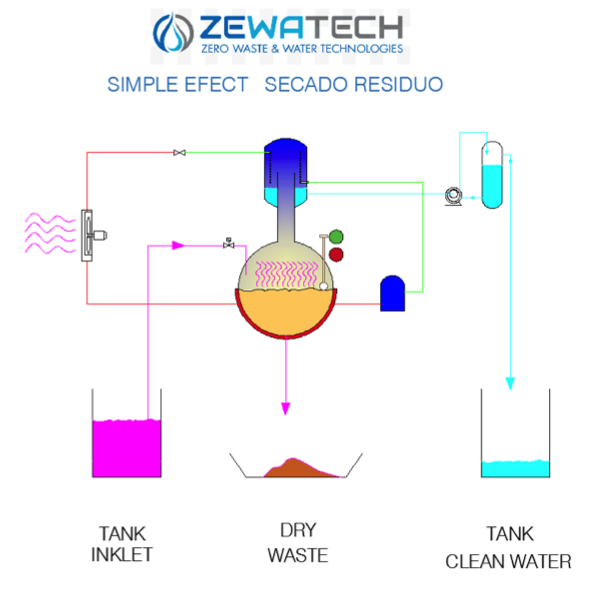 SPECIFIC OPTIONS
Automatic extraction
Single / Double / Triple effect
Automatic cleaning
Internal scraper
Construction material STAINLESS STEEL 316-SUPERDUPLEX-SANYCRO-Stainless steel
Thermal oil / steam water
Cooling tower
Vertical vs. horizontal boiler
Automatic defoamer dosing and control system
Higher chassis for waste discharge
Other electrical power supplies available
Special projects