DESCRIPTION
The BC-CF series evaporator produces an efficient and potentially reusable distillate, due to the fact that it has no dissolved salts and a concentrated, solid or semi-solid with a minimum water content.
The heat pump that defines this model together with its forced circulation has meant that the design of this vacuum evaporator has been designed to treat large flows of effluent with a suspended solids content of less than 20% and with densities not exceeding 1.25Kg/L.
The capacity of this machinery is between 30 and 800 L/h.
The evaporator is fully automatic and regulated with a microprocessor that allows customers to easily change the process parameters depending on their needs and to adapt them to the characteristics of the polluted water they want to treat.
What characterises this evaporator is its great versatility and its adaptation to any large quantity of process water, especially those with low amounts of solids in suspension or with densities similar to those of water.
As with all models, the evaporators are designed to operate continuously 24 hours a day, with minimum supervision, with only electrical power and compressed air requirements.
Water boiling is carried out at approximately 40ºC, a specification that directly affects the reduction of phenomena that may limit the operation of the installation, such as incrustations, dirt, corrosion, evaporation of undesired substances, etc.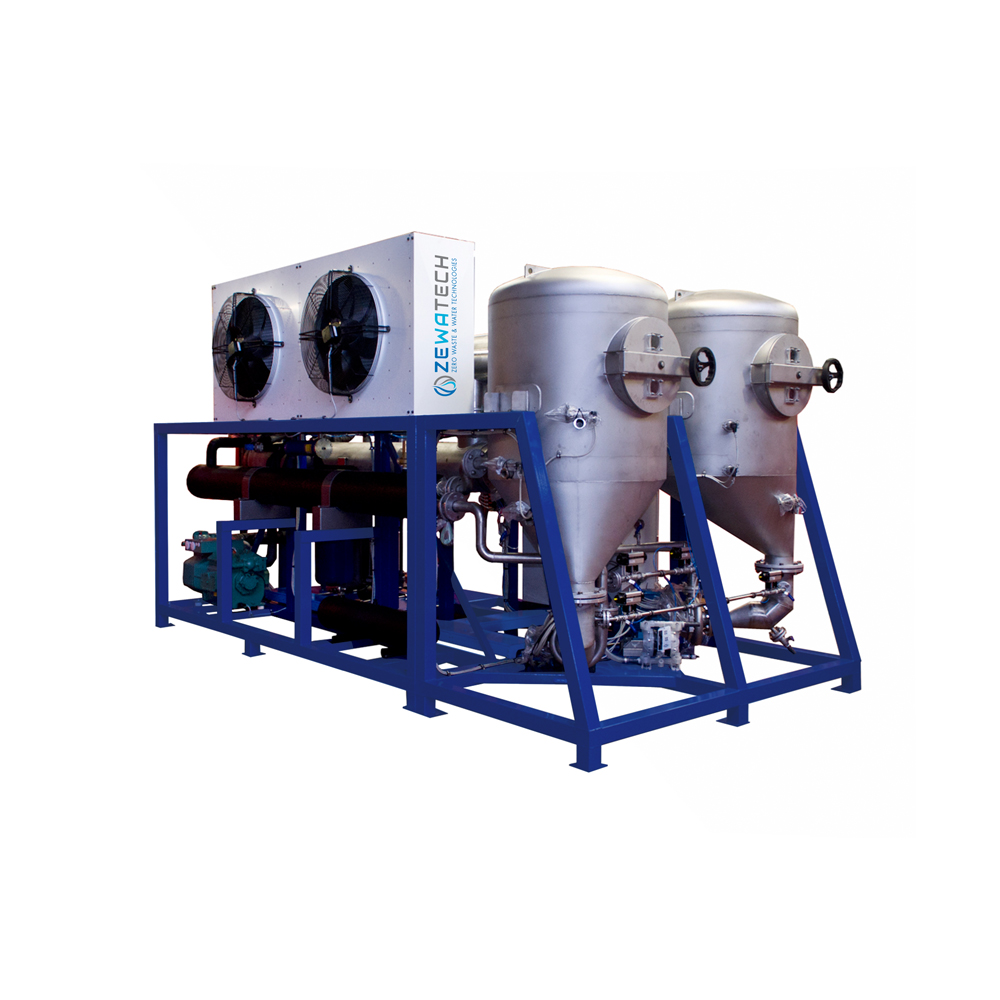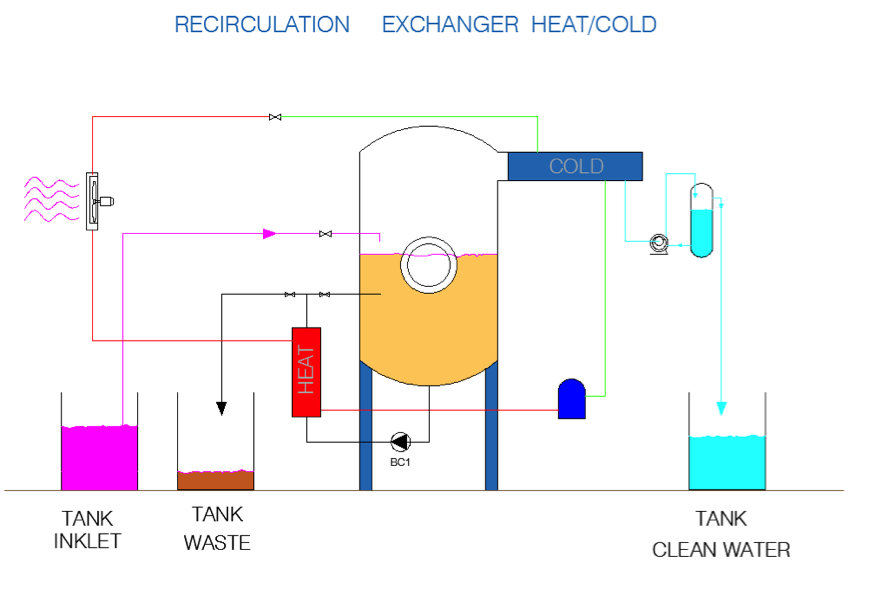 SPECIFIC OPTIONS
Automatic extraction
Single / Double / Triple effect
Automatic cleaning
Internal scraper
Construction material STAINLESS STEEL 316-SUPERDUPLEX-SANYCRO-Stainless steel
Thermal oil / steam water
Cooling tower
Vertical vs. horizontal boiler
Automatic defoamer dosing and control system
Higher chassis for waste discharge
Other electrical power supplies available
Special projectsProyectos especiales