DESCRIPTION
The BC-S model is optimal for maximum condensate flow with low investment and operating costs.
It is equipped with a heat pump system together with an internal coil and its purpose is to treat process water without residues of materials that can become encrusted on the surface of the kettle due to its shape.
It is ideal for treating emulsions consisting of water and oil in concentrations of less than 20%, as well as function or service water and water from industrial degreasing processes such as parts cleaning.
The evaporator does not require operators or controllers as it is fully automatic and is equipped with different configurations that can be modified according to the characteristics and parameters that define the water to be treated or depending on the needs of the company.
All evaporators have been designed to operate continuously 24 hours a day, with minimum supervision, with only electrical power and compressed air requirements. 
Their functionality is due to the stability of a residual pressure in the evaporation chamber under vacuum driven conditions, to recover a considerable part of the thermal energy produced by the heat pump.
The boiling of the water takes place at approximately 40ºC, a specification that directly affects the reduction of phenomena that may limit the operation of the installation, such as incrustations, dirt, corrosion, evaporation of undesired substances, etc.
Specifically, this model, which can produce between 20 and 250 L per hour, is characterised by the drastic reduction of disposal volumes and costs, as well as the reuse of recovered water and the recovery of the material.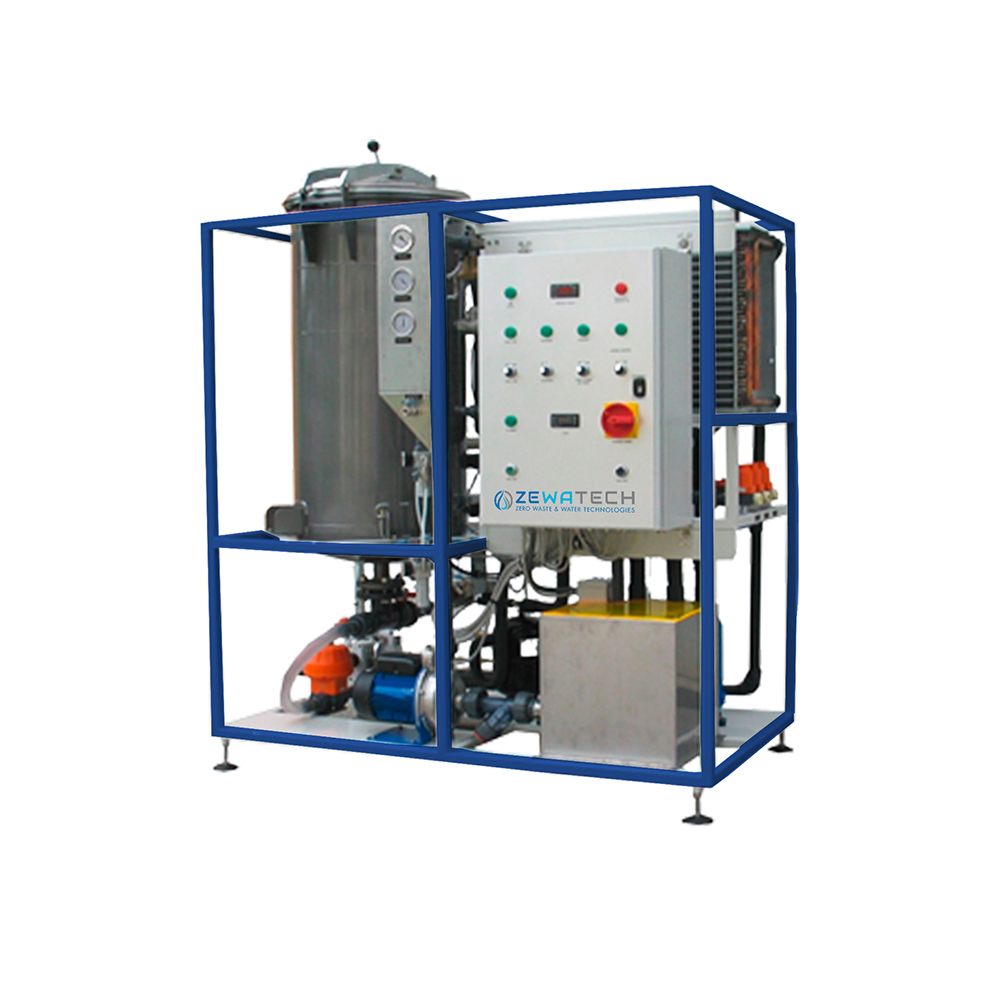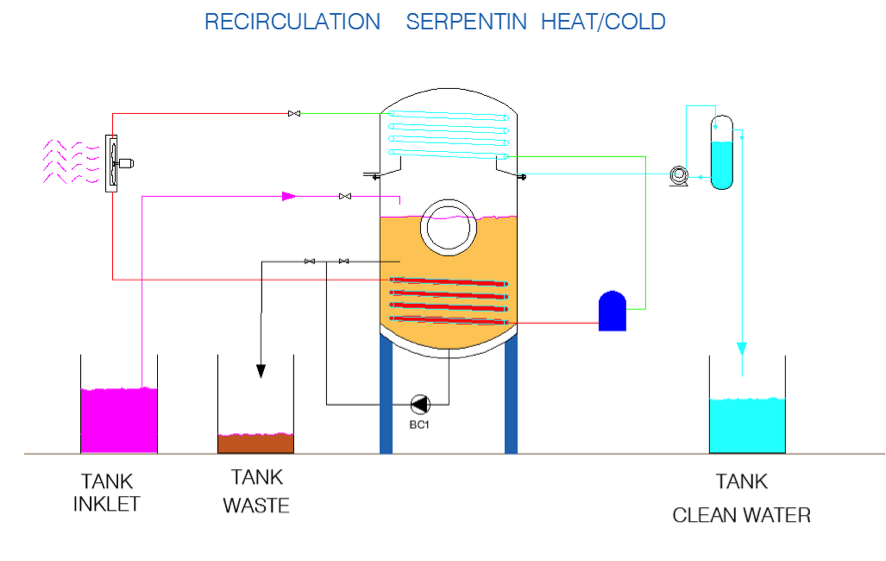 SPECIFIC OPTIONS
Automatic extraction
Single / Double / Triple effect
Automatic cleaning
Internal scraper
Construction material STAINLESS STEEL 316 SUPERDUPLEX-SANYCRO-Stainless steel
Thermal oil / steam water
Cooling tower
Vertical vs. horizontal boiler
Automatic defoamer dosing and control system
Higher chassis for waste discharge
Other electrical power supplies available
Special projects